Court finds Russia's Navalny guilty, fines in libel case, leaving door for subsequent jailing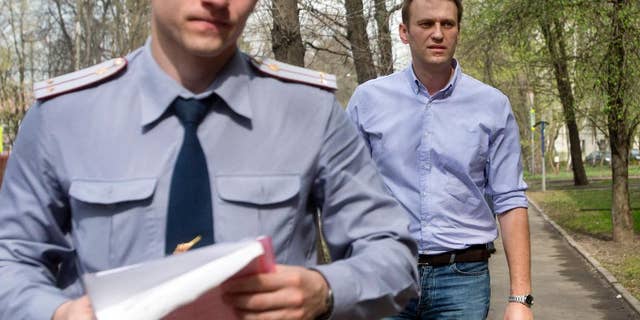 MOSCOW – Russian opposition leader and anti-corruption crusader Alexei Navalny has been found guilty in a libel case and fined $8,400 in a court ruling that left the door open for his subsequent jailing.
The Babushkinsky Court on Tuesday upheld the claim of municipal deputy Alexei Lisovenko, who sued Navalny for calling him a drug addict in a tweet in April for claiming that Navalny was violating his parole.
Navalny, who got a third of the vote in Moscow's mayoral election last year, is one of Russia's most vocal opposition leaders.
He has been under house arrest for two months pending another trial that starts this week and has been barred from receiving visitors or communicating on social media. His wife and associates say they have been posting on his behalf.