Cossacks on horseback enlisted to guard World Cup in Russia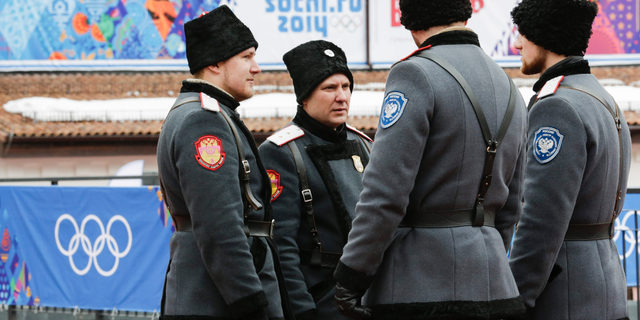 MOSCOW – About 200 Cossacks will be drafted in to provide security at World Cup games in Russia.
Officials in the southern Rostov region, where five World Cup games are scheduled, say they will deploy 200 members of Cossack groups, including 30 on horseback.
They will help security forces around the stadium and airport. Regional treasury director Alexander Palatny says some will double as entertainers with displays of horseback stunt-riding.
Last year, several hundred Cossacks backed up security forces at Confederations Cup games in Sochi.
Cossacks, a paramilitary group dating back to Czarist times, attracted criticism when they provided security at the 2014 Sochi Olympics and used whips to break up a performance by opposition punk group Pussy Riot. They have also been used as volunteer auxiliary police in other cities.