Coors Apologizes For Using Puerto Rico's Flag On Beer Cans, Halts Production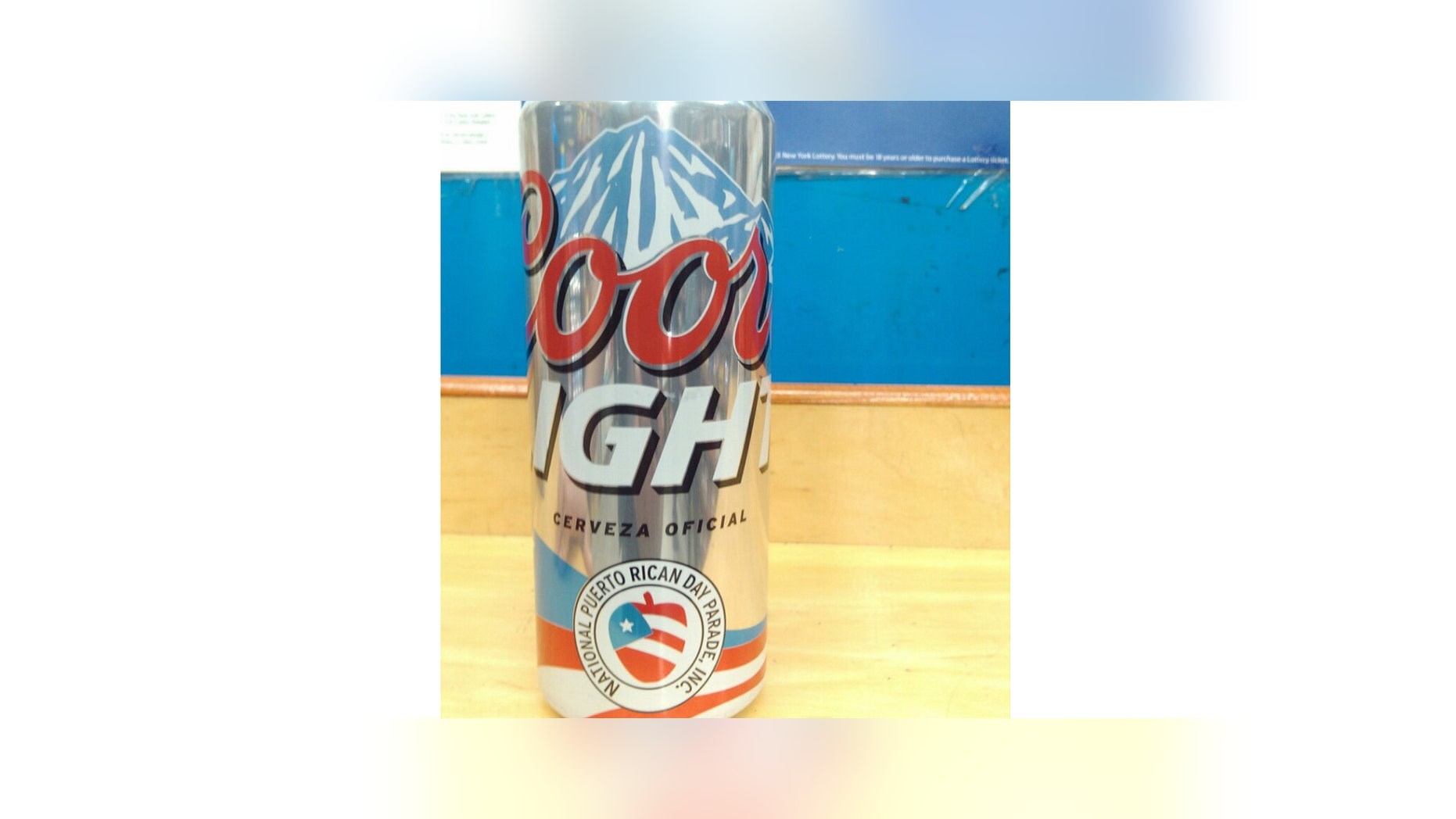 MillerCoors has issued an apology and pulled a product that became a public relations nightmare.
Public officials and Puerto Rican groups had expressed outrage after the company used an image of the island's flag on a specially-made Coors Light beer can made on occasion of New York City's Puerto Rican Day Parade.
MillerCoors is the main sponsor of the parade, which is on Sunday.
The company initially stayed mum – but the controversy continued to grow. On Thursday, MillerCoors sent a letter to "Boricuas for a Positive Image," a group that planned protests against the company over the beer can, and said it was pulling the product from distribution.
"We apologize if the graphics on our promotional packaging inadvertently offended you or any other members of the Puerto Rican community," wrote Nehl Horton, chief public affairs and communications director for MillerCoors, to one of the group's organizers. "MillerCoors has a strong history of supporting the U.S. Latino community…"
He said the company was simply trying "to highlight the cultural strength and vibrancy of the Puerto Rican community…"
But that attempt seemed to have badly fumbled.
The company said it would cease distribution of the product starting Friday morning.
The decision comes just hours before Boricuas for a Positive Image, who started a campaign against the beer giant, was set to begin protesting outside one of the distributor headquarters in New York City. Vincent Torres, a community organizer for the group, said they were planning daily protests until the company met their demands.
"The Puerto Rican community and the Latino community have come together on this issue," Torres said.
In a statement released last week, the New York-based community group said: "We believe Coors has insulted the Puerto Rican community by using this promotion before the parade."
Along with contacting Coors directly, the group also sent a letter to Simon Bergson of Manhattan Beer Distributors asking that he "immediately stop manufacturing and/or distributing your offensive promotion."
But The National Institute for Latino Policy said the beer company wasn't the only one at fault. The group also said blame must be placed on the parade's board of directors.
New York City Councilwoman Melissa Mark-Viverito told the the New York Daily News that the company's decision to pull the product was a "victory." But the Puerto Rican politician said she wasn't entirely satisfied.
"I feel strongly at this time that the Board of Directors should resign and make room for new leadership for future parades," Viverito said in a statement.
Follow us on twitter.com/foxnewslatino
Like us at facebook.com/foxnewslatino