Colombia's FARC guerrillas thank US lawmakers for supporting Havana peace process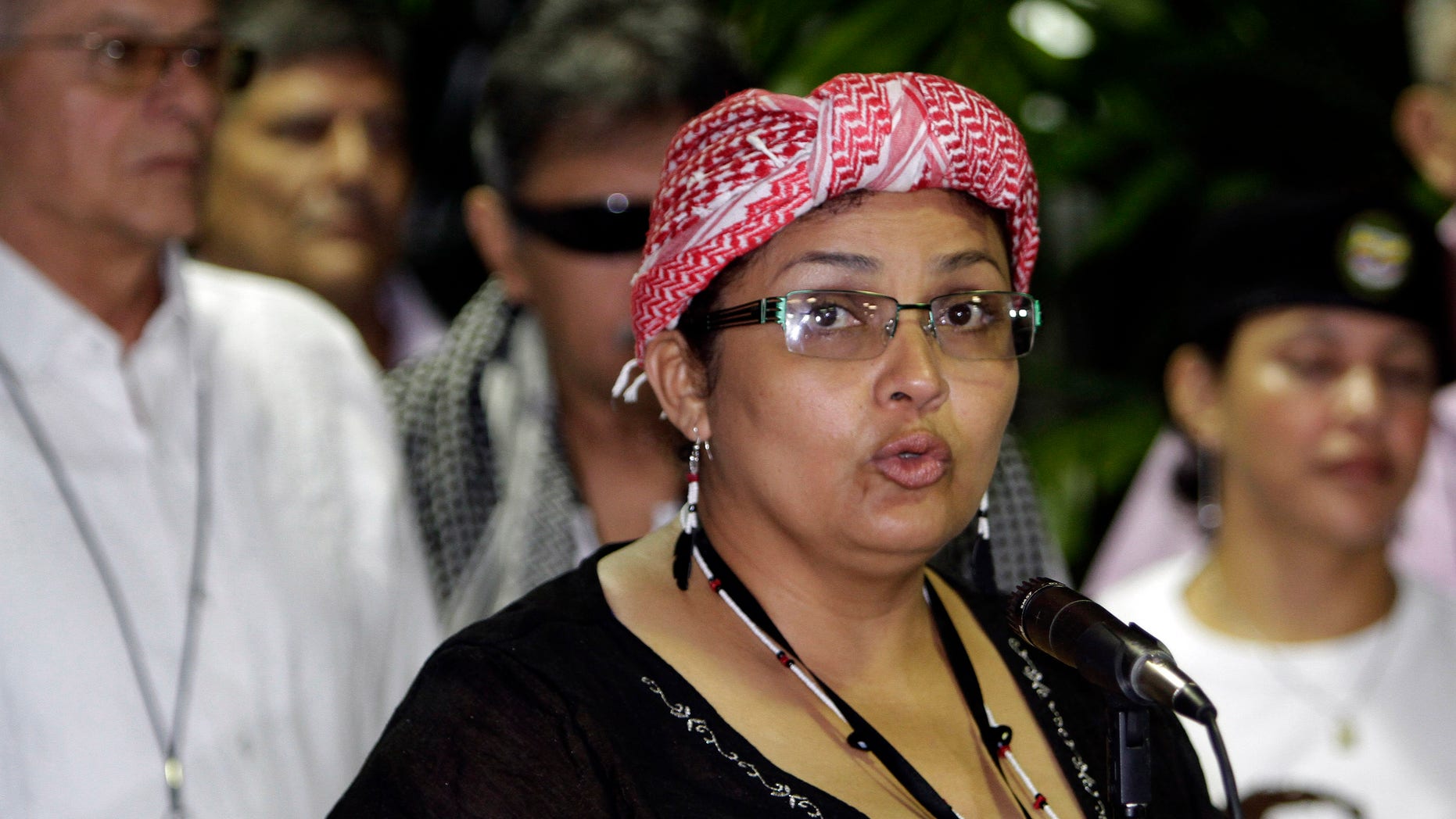 HAVANA – Colombia's largest rebel army is thanking a group of U.S. lawmakers for supporting peace talks that have been conducted in Havana since last fall.
The Revolutionary Armed Forces of Colombia, or FARC, also say they are open to the creation of a commission that would investigate the cases of victims of the decades-old conflict.
A guerrilla known by the alias Victoria Sandino Palmera read a statement Thursday expressing gratitude to 62 American legislators who signed a letter to Secretary of State John Kerry backing the peace process and a political solution to Colombia's conflict.
The FARC and representatives of Colombian President Juan Manuel Santos restarted talks in the Cuban capital this week after a brief, planned recess.