Colombian Woman Makes Headlines For Looking Like President Santos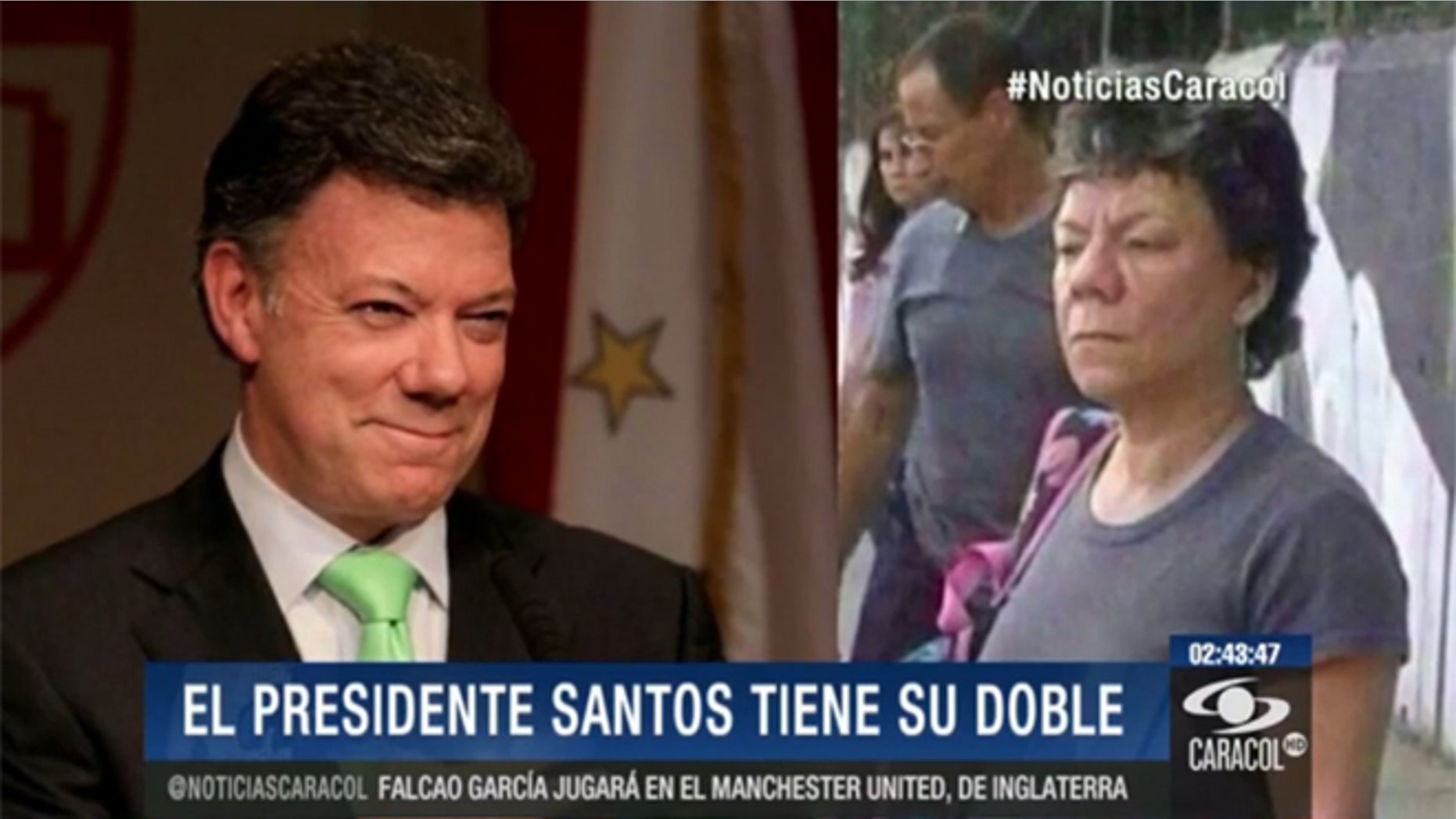 A Colombian woman has made headlines throughout Latin America for the dubious honor of looking like the country's most famous politician, President Juan Manuel Santos.
Hailing from the city of Medellín, Rosa Elena Vargas has skyrocketed to fame after social media users spread an image of her across platforms that show her looking very presidential. Her short, dark hair and stern look bear a striking resemblance to the Colombian leader who recently won a second term as the country's president.
While it's not the most flattering thing for a woman to be told she looks like a man – even if that man is the most powerful man in the country – the 53-year-old cleaning woman is taking the whole thing in stride.
"Everybody is making fun of me because I look like Santos. We've been laughing all day," Vargas told Colombia's Caracol news network. "I would love to meet him to see if we can compare ourselves."
Vargas told local media that she is also a supporter of Santos. "I voted for him," she said.
Colombia's political doppelganger comes on the heels of another Latino look-a-like in Venezuela when late Venezuelan leader Hugo Chávez was supposedly spotted enjoying the Caribbean waters of his home country… while sporting a woman's bathing suit and long hair.
Quien dijo que Chavez esta muerto? Jajajaja #ChavezVive #Venezuela @RadioPlaneta969 @AngieVernaza @HECTORELGUEY pic.twitter.com/yn4o6DzHsi
The photo of the female Chávez look-a-like went viral when posted online last month, with hastags like #ChavezVive #ChavezNoMurio #Chavezestavivo trending on Twitter and other social media platforms. The photo also drew a number of spoofs, including a photoshopped version of the photo with the unnamed woman wearing Chávez's trademark red beret.
Maybe it would be a good idea to get the two female doppelganger world leaders to hold a summit and see if they could work out their differences, as it was impossible for the real Santos and Chávez to come to agreement on anything.
Follow us on twitter.com/foxnewslatino
Like us at facebook.com/foxnewslatino