Colombian warlord apologizes for atrocities in first interview since being freed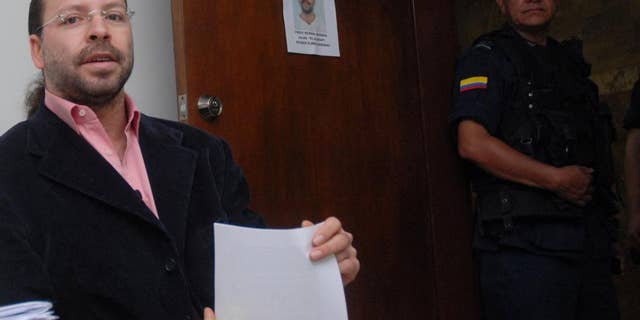 BOGOTA, Colombia – One of Colombia's most-feared right-wing warlords has been released from jail and he's apologizing for atrocities.
Freddy Rendon is better known by his alias "the German" and is wanted in the U.S. on drug charges. Blu Radio interviewed him Friday less than 24 hours after he was freed and he apologized for acts including the decapitation of a peasant farmer committed by militias under his command in northern Colombia.
Rendon is the most senior paramilitary commander to be freed after completing the maximum eight years stipulated in a law for former militia members who confess their war crimes to prosecutors and compensate victims.
Several other paramilitary leaders are in line to be released, but their furloughs are held up over objections they aren't fully cooperating with the justice system.