Clues to timing of NKorea nuclear test seen in US holidays, Kim family dates, South's politics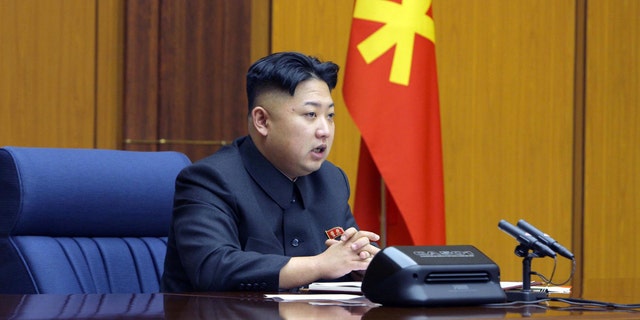 SEOUL, South Korea – Without confirmation of when North Korea might carry out its vow to conduct its third nuclear test, the building suspense has prompted outsiders to look at dates Pyongyang has chosen for past atomic tests and rocket and missile launches.
Dates and numbers are important to North Korea's government, and Pyongyang has often used what Washington calls "provocative acts" to send unsubtle messages to its main enemies — Washington and Seoul — by staging them around U.S. holidays and important political events in South Korea. They have also used them to give a nationalistic boost to North Korean citizens, favoring significant milestones of the state, party and ruling Kim family.
Here's a look at the "meaningful dates" North Korea has selected in the past for past tests and launches, as well as future events on which Pyongyang might choose to conduct a test:
U.S. HOLIDAYS AND POLITICAL EVENTS:
Both previous nuclear tests were conducted as Americans celebrated U.S. holidays: Oct. 9, 2006, was Columbus Day; May 25, 2009, was Memorial Day.
North Korea also conducted missile tests during Independence Day celebrations in the United States on July 4, 2006. And just a few months after Obama's first inauguration in 2009, North Korea launched a long-range rocket.
Some speculate that Pyongyang might choose the celebration of Washington's Birthday on Feb. 18, a federal holiday in the U.S., to carry out its atomic threat. South Korea's foreign minister suggested President Barack Obama's State of the Union address on Feb. 12 could be another possible test date.
SOUTH KOREAN POLITICAL EVENTS:
North Korea has used past inaugurations and elections in archrival Seoul to test its missiles and launch rockets. South Korean President-elect Park Geun-hye will be inaugurated Feb. 25.
Last year's successful Dec. 12 long-range rocket launch, which was condemned by the U.N. as a cover for a banned missile test, came just a week before South Koreans went to the polls to choose a new president.
North Korea fired a short-range missile on the eve of former liberal President Roh Moo-hyun's 2003 inauguration. Days before, a North Korean jet also intruded into South Korean airspace over the Yellow Sea, turning back as warplanes in South Korea scrambled.
In 1998, six months after liberal South Korean President Kim Dae-jung took office, North Korea launched what it said was a rocket carrying a satellite.
NORTH KOREAN MILESTONES:
A failed North Korean rocket test last year fell on April 12, just days before the April 15 celebration of the centennial of the birth of national founder Kim Il Sung.
The 2006 nuclear test also came a day before the 61st anniversary of the founding of the ruling Workers' Party.
North Korea has repeatedly sought to link the legacy of late leader Kim Jong Il — Kim Il Sung's son and the father of current leader Kim Jong Un — to the development of its nuclear program. His birthday falls on Feb. 16. Two days before that, Feb. 14, is the anniversary of Kim Jong Il being posthumously named Generalissimo.
__
Associated Press writers Hyung-jin Kim and Sam Kim in Seoul contributed to this report.