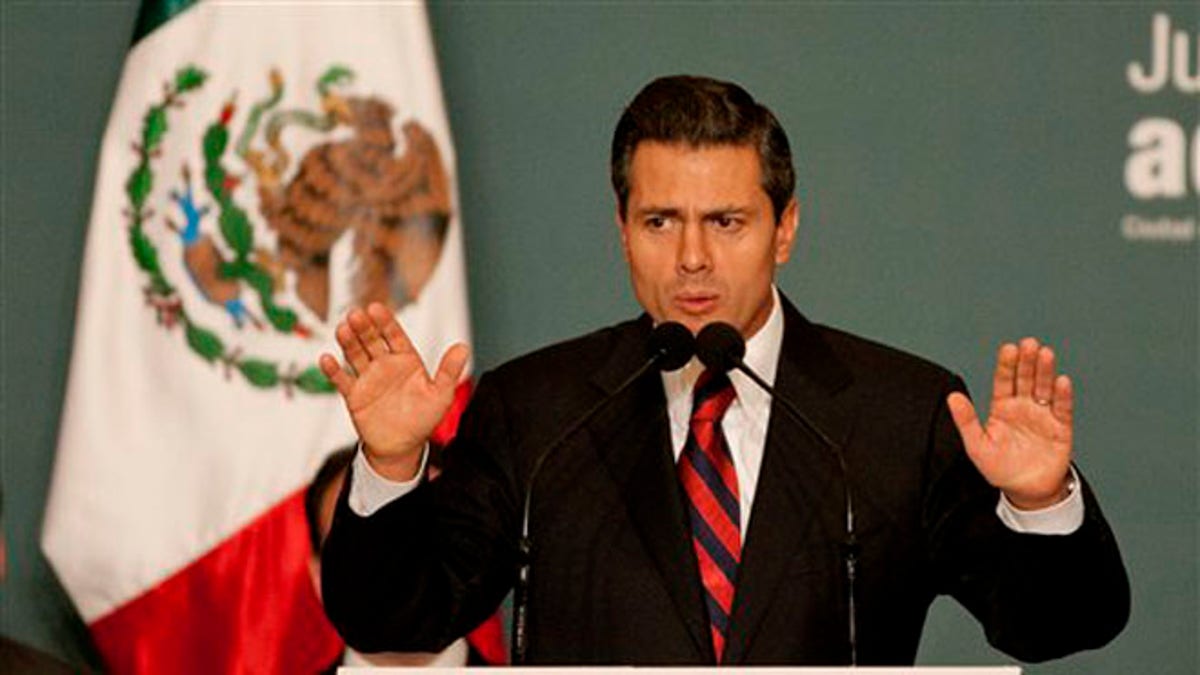 Just 10 days ago, Mexican President Enrique Pena Nieto's approval rating hit a record low: 12 percent, according to a survey by Mexico City-based newspaper Reforma.
Dogged by protests and nationwide looting over the government's 20-percent increase in gas prices, the deeply unpopular leader may end up thanking President Donald Trump for prompting offended Mexicans to rally behind their leader.
From billionaire business magnate Carlos Slim to political opponents, there has been a groundswell of support for Peña Nieto, who has cut a lonely figure in months of bruising encounters with Trump.
PENA NIETO REITERATES MEXICO WILL NOT PAY FOR TRUMP'S BORDER WALL
"We have to support the president of Mexico, so he can defend the country's interests," said Slim, the world's fourth-richest man, during a rare conference press called last week. "I would be very interested in seeing this unity last."
Even the government's most prominent critic, leftist presidential hopeful Andres Manuel Lopez Obrador, has called on Mexicans to support Peña Nieto.
In addition to the gas prices uproar, rising crime, a sluggish economy and a series of corruption scandals in his party had sent the president's popularity reeling in the past few months.
Then came the mini-showdown with Trump.
"Under a national crisis people rally around a leader. Now he's got to keep leading, that's important," said Peter Schechter, senior vice president for strategic Initiatives at the Atlantic Council.
"There has to be perception he continues to lead."
Former presidential spokesman Ruben Aguilar saId the popularity bounce for Pena Nieto may be short-lived.
"There is a certain feeling of unity around the president," Aguilar said. "But it is very possible that this sentiment could evaporate."
Reuters and the The Associated Press contributed to this report.