Church bell ringer thrown in the air after getting foot caught in rope, rescuers say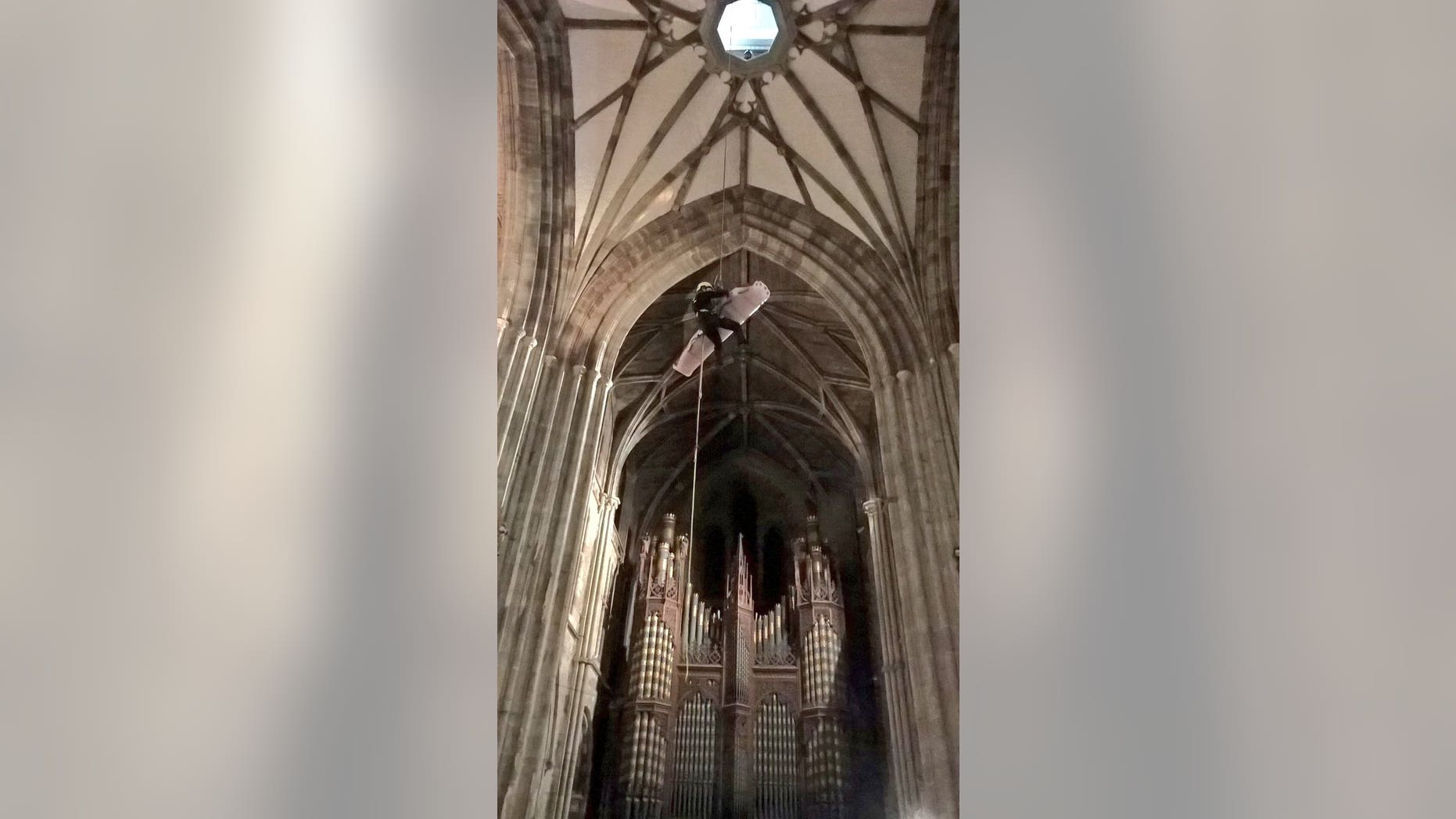 A bell ringer had to be lowered from a dizzying 100 feet after injuring himself in the bell tower at Worcester Cathedral in the U.K. on Saturday night.
WOMAN KILLED AFTER TREE UPROOTED BY HER HOMEMADE ZIP LINE FALLS ON HER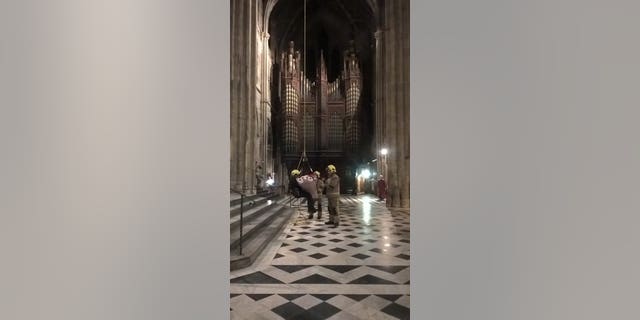 Stunned worshippers watched on as Ian Bowman, 51, was rescued by firefighters and a specialist rope unit.
The bell ringer was rushed to a hospital after a rope used to clang the huge bells caught around his foot, yanking him helplessly into the air.
A CUT ABOVE? BARBER STYLES HAIR WITH A BLOWTORCH

Bowman is a member of a touring group of bell ringers from Widecombe, Devon.
He suffered a head wound and fractured bone in his back during the incident, and blood could be seen pouring from the deep cut in his head when he was rescued by emergency workers.
Emergency services gently lowered him to the cathedral floor, and he was carried out past pews full of gaping worshippers to a waiting ambulance, before being taken to Worcestershire Royal Hospital.
Describing the horrific ordeal, Bowman, who is still able to walk despite his injuries, said: "We were raising the tenor bell, which takes two people, and the rope caught my heel.
"It pulled me up in the air and I came crashing down on the floor with a big bang.
"The fire brigade came and took me down – they were amazing and the paramedics and hospital staff were excellent."
Speaking on his injury, the 51-year-old said: "It's pretty painful but it's just one of those things.
"It was just an accident – these things do happen sometimes in life.
"There were 20 of us there ringing. The rope went round my ankle and it took me from standing to upside down in seconds.
"It just flicked me upside down – that's what did the damage."