Christian persecution continues to rise, more incidents against women in 2017, new report says
Nearly one in 12 Christians across the globe lives in an area where there is high-level persecution against members of the religion, according to an annual report by a top religious advocacy group.
The recent World Watch List released Wednesday by Open Doors USA, tracks and monitors incidents of Christian persecution reported globally, and ranks countries seen as the biggest offenders. The findings in this year's report showed 215 million Christians are in areas that have experienced high levels of persecution, including 50 countries that were on the list.
Among those facing persecution during the reporting period, 3,066 Christians were killed, 1,252 were abducted, nearly 800 churches were defaced and 1,020 Christians were raped or sexually harassed. Officials with Open Doors say the last figure is a troubling development as Christian women became an increased target of persecution -- with six women being targeted daily.
"The most significant findings were that Christian women are among the most violated in the world, in maybe a way that we haven't seen before," David Curry, the president and CEO of Open Doors USA, told Fox News. "We need to raise the flag. These are tactics are being increasingly used by extremists."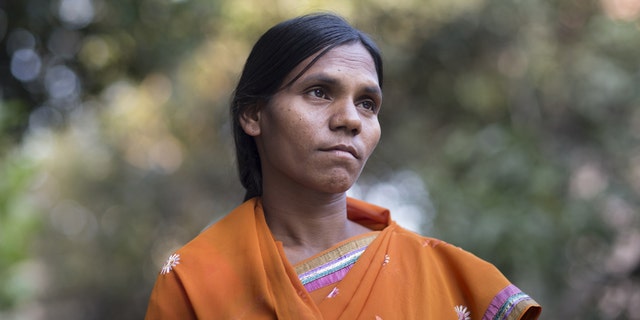 Curry also cited incidents where sex traffickers received more money for the abducted daughters of pastors, compared to other girls.
"These incidents are happening all the time."
"We need to raise the flag. These are tactics are being increasingly used by extremists."
At least six women every day are raped, sexually harassed or forced into marriage to a Muslim man under the threat of death for their Christian faith, the study found.
The World Watch List documented over 2,000 such incidents against women—a number that covers only the reported incidents, and is estimated to be a fraction of the total who were raped and harassed.
The report also found that Islamic extremism is still the main global driver of persecution and that the Middle East has seen a dramatic increase of persecution against Christians in 35 of the 50 countries on the list.
Afghanistan, in particular, showed an alarming trend among the top ten of the list – no central government, extremist Muslim factions trying to control the country and an intense, conservative Islamic population.
"Afghanistan and North Korea nearly tied," Curry said. "Never before have the top two countries been so close to incidents. Both countries are extreme in intolerance and outright persecution of Christians in every area Open Doors monitors. Afghanistan now meets the same level of persecution as North Korea in five out of the six areas. This is a tragedy considering the efforts being made by the international community to help rebuild Afghanistan are failing to ensure freedom of religion."
Other countries that saw a sharp rise in incidents of persecution for 2017 included Egypt, India, Libya, Kazakhstan, Tajikistan and Turkey.
Topping the list for the 16th year in a row: North Korea. The Hermit Kingdom is officially an atheist state where – except for a "show church" in Pyongyang that tourists are shown – public worship is forbidden.
The totalitarian state forces the estimated 300,000 Christians living there to hide their religious beliefs and fellowship among each other. This leads much of the religious population in North Korea to go underground with their worship.
"In a nation where the ruling regime demands total control over the general public, anything that challenges the government's power is seen as a threat, including religion," Jeff King, president of International Christian Concern, told Fox News in October 2017. "As a result, the North Korean government does everything in its power to squash the spread of Christianity."
Also in the top ten: Afghanistan, Somalia, Sudan, Pakistan, Iraq and Iran. Syria, which was in the top ten last year, dropped down to no. 15.