Chinese Premier to Visit Shakespeare's Birthplace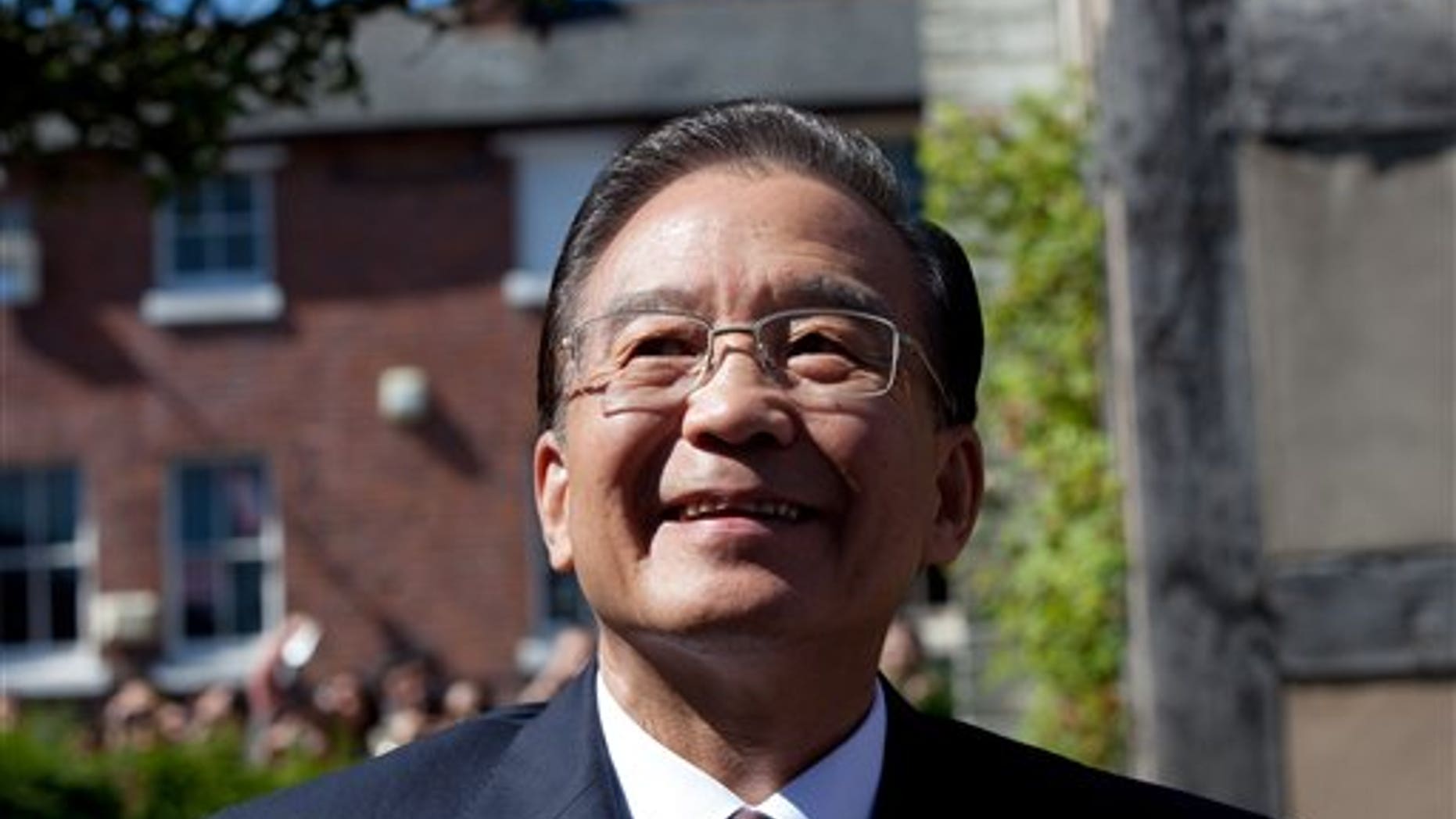 Chinese premier Wen Jiabao, reportedly a big Shakespeare fan, made a pilgrimage to the Bard's birthplace of Stratford-upon-Avon on Sunday.
Wen is in Britain as part of a three-day visit intended to reinforce economic links between the two countries. Britain, like other European nations, is hoping to tap into the emerging economic superpower to help drive its own recovery -- a sentiment that was on display as Wen browsed the treasures of the town's Shakespeare Birthplace Trust.
While Wen saw extracts of "Hamlet" and examined a 17th-century folio of the Bard's famous plays, British Culture Secretary Jeremy Hunt was enthusing about the visit's potential impact on the U.K. tourist industry.
"I am hoping that a billion Chinese might see some pictures on their TV of their premier coming and visiting the birthplace of Shakespeare, and thinking: 'Well, I'd like to go there as well,"' he told Sky News television.
Wen stayed half an hour longer than expected, joked about Hamlet and even called Shakespeare "the greatest writer of all time," according to trust director Diana Owen, who chatted with the 68-year-old Chinese leader during an informal tour.
Wen said that it was important for political leaders to respect "the creativity of the people of other countries."
But his one-party government has a more ambivalent attitude toward artists back at home. Wen's arrival at Birmingham Airport came a few days after Beijing announced the release of outspoken sculptor Ai Weiwei, whose detention highlighted China's sweeping crackdown on dissent.
Ai became well-known in Britain after he filled the Turbine Hall of London's Tate Modern art gallery with millions of porcelain sunflower seeds, and artists here and elsewhere in Britain have rallied to his defense.
After getting his fill of Shakespeare, Wen turned his focus to manufacturing as he visited a Chinese-owned car plant in Birmingham.
MG, owned by the Shanghai Automotive Industry Corp., China's largest carmaker, designs cars in the U.K., but makes its car parts in China, which are then sent to Britain for assembly. Wen was on hand for a launch ceremony for the MG6 Magnette -- the company's new sports sedan -- and took a turn sitting in the driver's seat. He's expected to dine with Britain's Deputy Prime Minister Nick Clegg later Sunday.
The Chinese leader is due to meet with British Prime Minister David Cameron on Monday, and although Ai's release may spare Wen some awkward questions about his government's human rights, demonstrations are still planned by pro-Tibet groups over the course of his visit.
Many Tibetans -- and their supporters in the West -- have demanded independence or autonomy for the Himalayan territory. Beijing claims the area as an integral part of China.
At London's Mandarin Oriental Hotel in Knightsbridge, where Wen is believed to be staying, protesters had already gathered, waving Tibetan flags.
Wen, whose tour will take him to Germany once he leaves the U.K., is expected to retire next year amid a major Chinese leadership reshuffle.