Chinese fighter jets buzz US Navy surveillance plane outside Hong Kong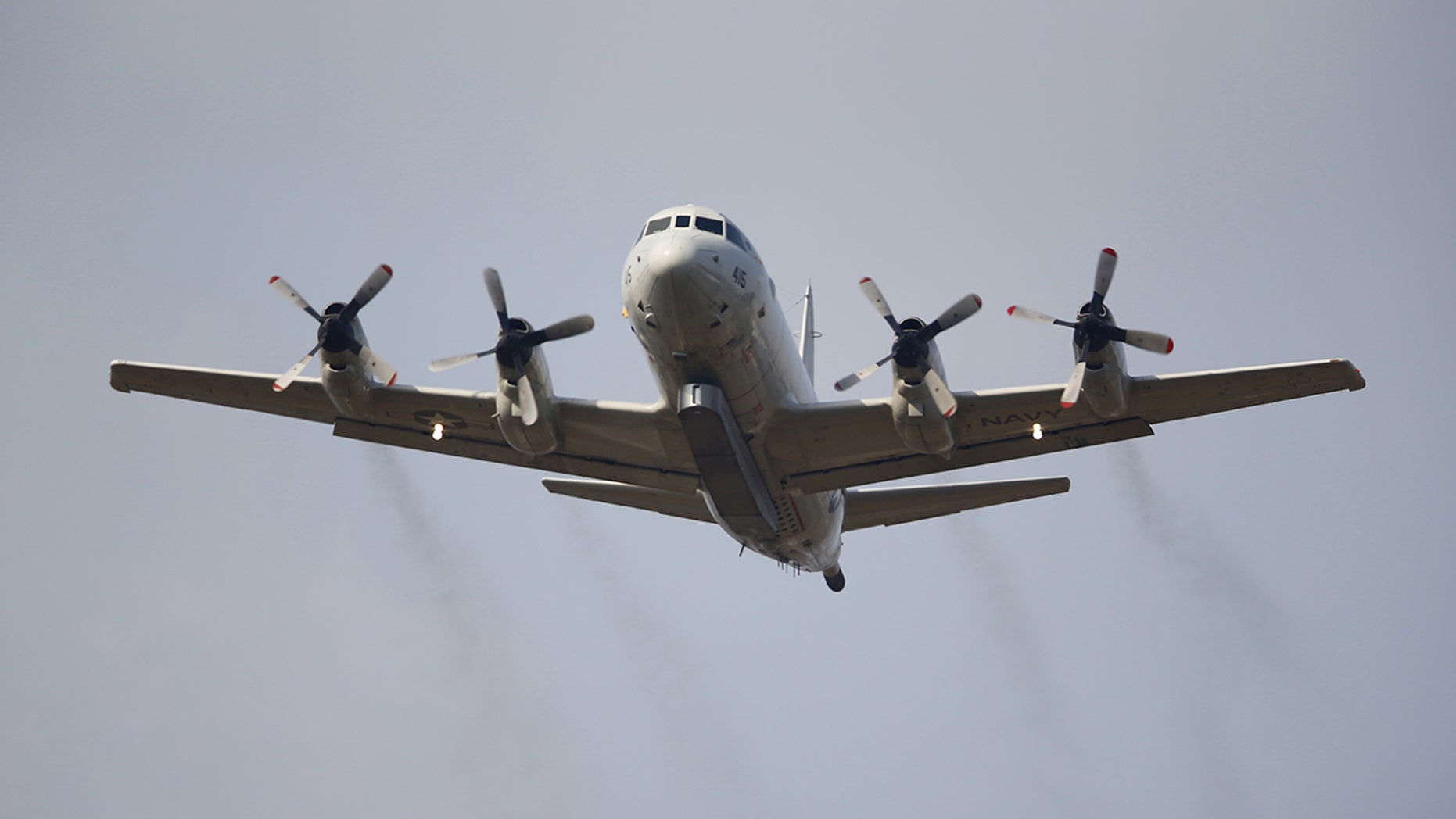 Two Chinese J-10 fighter jets with air-to-air missiles under its wings flew within 200 yards of a U.S. Navy P-3 surveillance plane approximately 150 miles southeast of Hong Kong this week, a U.S. defense official told Fox News on Friday.
The official said the Chinese fighter jets were "unsafe" in their actions toward the U.S. reconnaissance plane in international airspace Wednesday. One of the Chinese jets flew out in front of the Navy plane before conducting a series of slow turns which the American crew considered unsafe, the official added.
Describing why cutting off another plane at high speeds in the air is dangerous, the official said: "You don't know what the other person is doing."
The close call unfolded before a U.S. Navy destroyer sailed near a contested island in the South China Sea early Thursday, according to the official.
ROCKET STARS BEHIND KIM JONG UN'S MISSILE PROGRAM REVEALED
The USS Dewey sailed within six nautical miles of Mischief Reef, one of China's manmade islands in the South China Sea.
One week earlier, two Chinese fighter jets intercepted an American radiation-sniffing surveillance plane over the East China Sea in what the U.S. Air Force called an "unprofessional" maneuver. One of the Chinese jets conducted a barrel roll around the American plane, a U.S. official told Fox News this week.
CHINA TIGHTENED BORDER CONTROLS WITH NORTH KOREA, AMERICAN DIPLOMAT SAYS
Back in February, a Chinese early warning aircraft and U.S. Navy patrol plane had what the U.S. called an "unsafe" encounter over the South China Sea. Each of these close calls unfolded in international airspace.
Such incidents have occurred occasionally over and within the South China Sea, which China claims virtually in its entirety.