China won't join arbitration hearing in The Hague this week on sea feud with the Philippines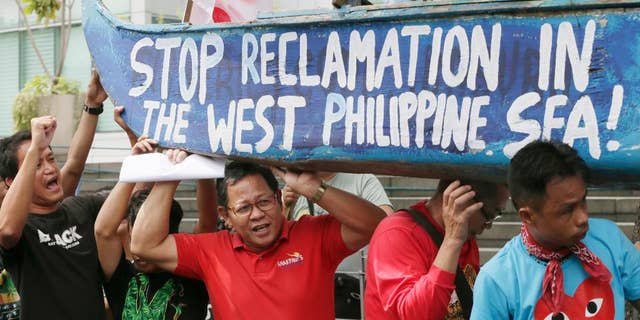 NEWYou can now listen to Fox News articles!
MANILA, Philippines – The Chinese ambassador says Beijing has stood pat in its decision to reject international arbitration to resolve a disagreement with the Philippines over the South China Sea.
An international tribunal in The Hague will start formal hearings Tuesday to address China's contention that the five-member arbitration body does not have authority to assume jurisdiction over Manila's complaint against Beijing.
Ambassador Zhao Jianhua told reporters Monday that Beijing would stick to its decision not to participate in arbitration and instead renewed China's offer to resolve the conflict through one-on one-negotiation with the Philippines.
In its complaint, the Philippines has asked the tribunal to declare China's claims to much of the South China Sea as invalid under the United Nations Convention on the Law of the Sea.