China suggests US may have made up evidence for cyberattacks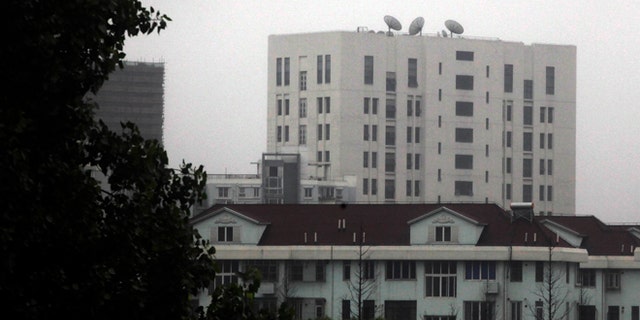 China suggested Thursday the U.S. fabricated evidence to back up accusations of cyberattacks of U.S. companies by Chinese military officers.
According to Reuters, China also suggested the U.S. incited China's neighbors to "stir up trouble" in disputed waters.
Beijing is embroiled in a territorial dispute with Vietnam and is trying to persuade other governments to avoid getting involved.
Washington announced criminal charges last week against five Chinese military officers accused of breaking into computers of major U.S. companies to steal commercial secrets.
"In the field of Internet technology and infrastructure, the U.S. is blessed with an advantage, so fabricating some so-called 'evidence' is certainly no hardship," ministry spokesman Geng Yansheng said, according to Reuters. "The international community has not seen the U.S.'s so-called proof; they've only seen the massive conflict and hardship endured by the people of Iraq."
Geng said that after the U.S. took up the Asia re-balancing strategy, "some countries took advantage of its power to behave recklessly, continuously stirring up new troubles in territorial disputes."
On Wednesday, China reminded the U.S. of its need for Chinese help over North Korea and appealing to American officials not to hurt cooperation in anti-terrorism and other areas.
"The row between China and the United States over cyber security should not become a rift to undermine the two sides' cooperation on other issues of common concern," the government's Xinhua News Agency said in a commentary.
Xinhua noted that Washington needs Beijing's support in trying to resolve tensions on the Korean peninsula and to combat climate change, while China is an important market for U.S. companies.
"The United States is more than an important trading partner, but also a staunch fighter against terrorism," Xinhua said. "The U.S. role in eliminating terrorism globally has become especially important for China now, when it has been exposed to dangerous terrorist attacks in the past few months."
The Associated Press contributed to this report.