China stops Western diplomats from visiting dissident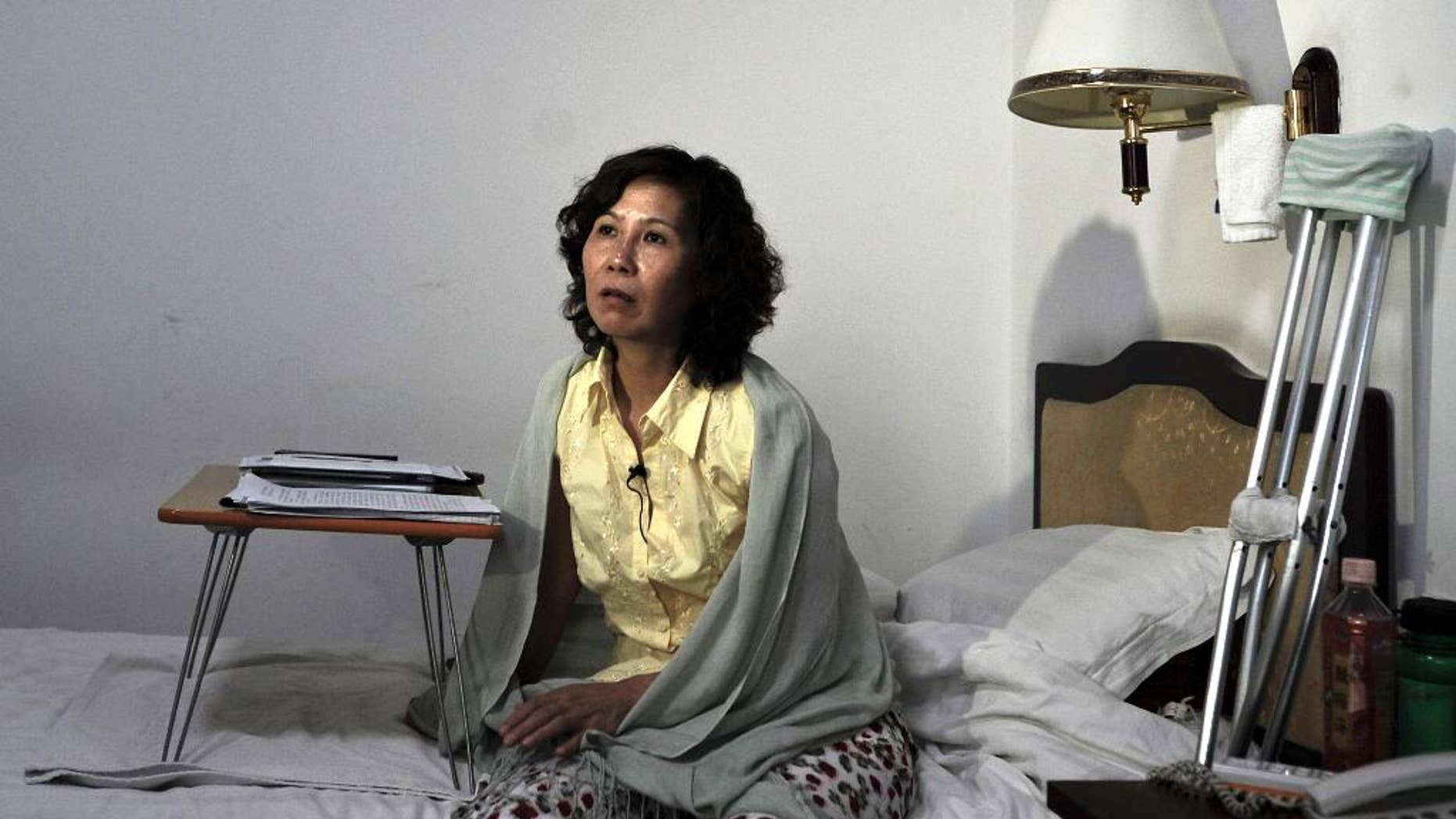 BEIJING – A lawyer says that five Western diplomats trying to visit her after she was prevented from travelling to the United States to accept an award for her rights work have been stopped by police.
Ni Yulan was awarded the State Department's International Women of Courage Award for her work defending people evicted from their homes. She says she was unable to attend the ceremony in Washington last month because authorities refused her a passport.
Ni said that five diplomats tried to visit her rented house in Beijing on Saturday afternoon, but were stopped by six plainclothes agents.
Ni says police and other security agents have been monitoring her constantly and preventing her from leaving her home since April 13, when she went to the U.S. Embassy to collect her award.