China Premier Urges Restraint Over Korean Tensions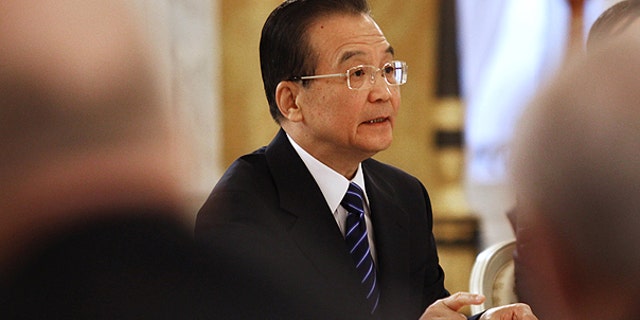 BEIJING -- China's premier called on all sides to exert "maximum restraint" over renewed tension on the Korean peninsula, adding Beijing opposes military provocations in any form.
Wen Jiabao's comments mark China's highest-level response so far to North Korea's deadly shelling Tuesday of a South Korean island. In keeping with China's status as Pyongyang's most important ally, Wen did not mention North Korea by name or assign blame over the attack.
"China has all along devoted itself to maintaining the peninsula's peace and stability, and opposed military provocations in any forms," Wen was quoted as saying in remarks made Wednesday on a visit to Russia that were posted on the Foreign Ministry's official website.
"All concerned parties should exert maximum restraint, and the international community should make more efforts conducive to easing up the tensions," Wen said.
Wen also called for a resumption of six-nation talks on ending North Korea's atomic programs that stalled two years ago, saying it was "an essential way to secure stability and denuclearization on the peninsula."
The last round of talks ended in a stalemate in December 2008 after North Korea refused to accept conditions for verifying steps to dismantle its nuclear programs.
Wen's comments came as the Obama administration directly urged China to leverage its role as North Korea's chief source of economic assistance and diplomatic support to rein in Pyongyang.
Beijing has proven unwilling to use that influence in past crises, fearing it could fuel instability and lead to the collapse of the North Korean regime.
That stance has taken its toll on ties with Seoul, as well as China's desired image as a responsible rising power that plays a constructive role in solving regional dilemmas.
The Obama administration has sent the USS George Washington aircraft carrier to the Yellow Sea, between Korea and China, to take part in a previously planned joint exercise with South Korea.
Beijing has railed against previous joint maneuvers in the Yellow Sea -- a body of water seen by China as part of its sphere of influence -- saying it could escalate tensions. Hard-line nationalists have called for military action if U.S. vessels intrude into Chinese waters.
The Global Times -- a popular nationalistic tabloid published by the Communist Party's flagship newspaper People's Daily -- said now wasn't the time for war games.
"If sending a U.S. aircraft carrier into the Yellow Sea for military exercises becomes a regular occurrence, the strategic environment of the Yellow Sea will be altered, and Northeast Asia will be rocked by forces even greater than North-South Korean artillery barrages," the paper warned in an editorial.