China manufacturing activity increases in July: govt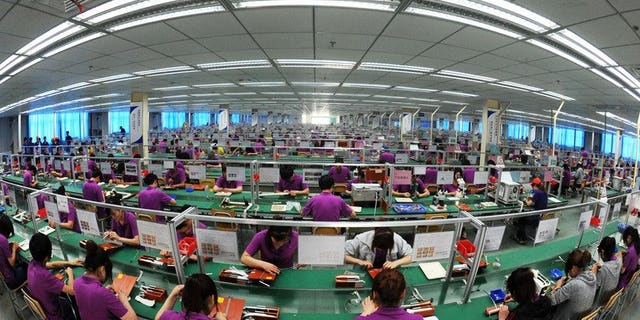 BEIJING, China (AFP) – China's manufacturing activity unexpectedly strengthened in July, the government announced Thursday, amid rising concerns the world's second-largest economy is weakening overall.
The official purchasing managers' index (PMI) rose to 50.3 last month from 50.1 in June, according to the National Bureau of Statistics.
The result compared with a median forecast of 49.8 in a survey of 11 economists by Dow Jones Newswires.
The index tracks manufacturing activity in China's factories and workshops and is a closely watched gauge of the health of the economy. A reading below 50 indicates contraction, while anything above signals expansion.
Worries over China's economy have intensified this year after an expected rebound failed to appear. China's economy grew 7.8 percent in 2012, its worst performance in 13 years.
The economy has weakened further this year, with growth in the April-June period dipping to 7.5 percent, from 7.7 percent in the first quarter and 7.9 percent in the final three months of last year.
British banking giant HSBC was also due to release its final PMI index for July on Thursday.
HSBC announced last weak that its preliminary result reached an 11-month low, indicating further weakness in the Asian manufacturing giant.