China did not export oil to North Korea in November, report says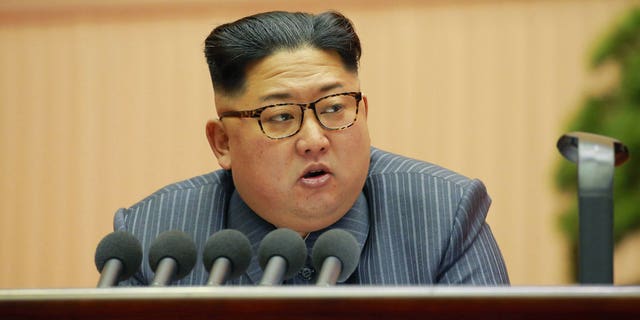 China reportedly did not export any oil to North Korea in November in an apparent attempt to exceed the terms of sanctions placed on the rogue regime this year by the United Nations.
China did not export gasoline, jet fuel, diesel or fuel oil, nor did Beijing import any coal or iron ore, Reuters reported Tuesday, citing Chinese customs data. It was the second straight month China did not export any diesel or gasoline to Pyongyang, according to the report.
"As a principle, China has consistently fully, correctly, conscientiously and strictly enforced relevant U.N. Security Council resolutions on North Korea. We have already established a set of effective operating mechanisms and methods," China's Foreign Ministry spokeswoman Hua Chunying said.
The U.N. sanctions, implemented earlier this year, aimed to dramatically limit oil products to North Korea as retaliation for their nuclear and missile testing.
Tensions with North Korea have flared amidst their Nov. 29 announcement that they had successfully test-launched an intercontinental ballistic missile capable of reaching the United States.
China, who is North Korea's biggest trading partner, has repeatedly been criticized for not playing a larger role in easing tensions.
Beijing has not formally disclosed their official numbers on crude oil exports. Reuters reported, citing industry sources, that China supplies North Korea with less than 4 million barrels of crude oil a year. China's total trade in November with the rogue regime amounted to less than $400 million – one of the lowest of the entire year.