Chile's Bachelet says she'll fulfill education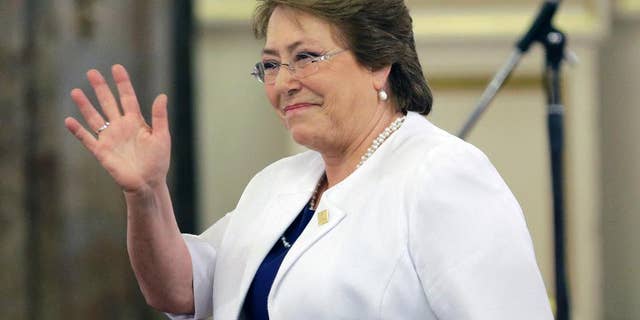 SANTIAGO, Chile – Chile's Constitutional Court has blocked a key part of President Michelle Bachelet's plan to provide free university education to half of the country's poorest students.
The court says portions of the plan discriminate against students by forcing them to attend specific institutions in order to get the subsidy.
But Bachelet says Thursday's ruling won't keep her from the measure, which would aid about 200,000 families. Education reform is a key pillar of her government's plans.
The $765 million dollar plan was included in the government's budget for 2016.