Chile president faces controversy over bank loan to family members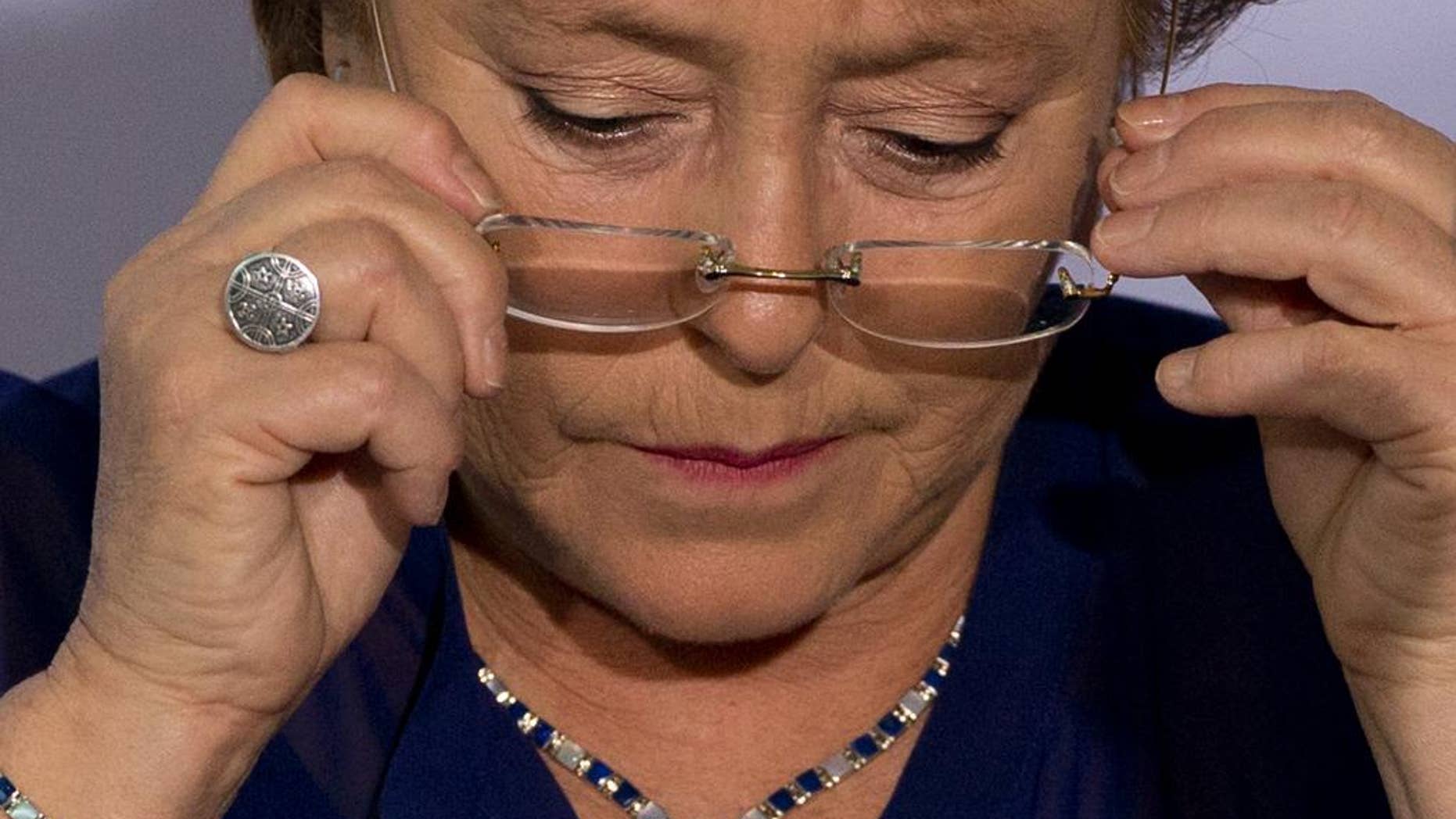 SANTIAGO, Chile – Chilean President Michelle Bachelet is coming under fire over complaints her family got privileged access to a bank loan for a land deal.
Chile's Que Pasa magazine reported that a company half-owned by Bachelet's daughter-in-law, Natalia Compagnon, received a $10 million loan from Banco de Chile.
The Caval company had faced delays in getting a loan from other banks, but Banco de Chile agreed after Bachelet's son and his wife met with its vice president, Andronico Luksic, one of Chile's richest men.
The money went to buy land for about $10 million, and months later it's being sold for $15 million.
Bachelet's government confirmed the details of the loan this week, saying it was legal. But the controversy could still hurt Bachelet's image since she campaigned to fight against inequalities.