Che Guevara was sent 'to die in Bolivia' by Cuban leadership, retired general says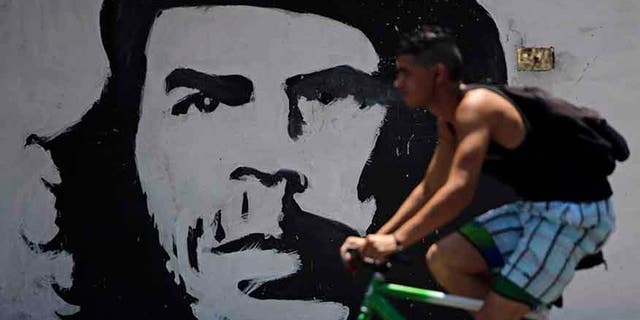 LA PAZ – Retired Bolivian Gen. Gary Prado Salmon, who in October 1967 captured Ernesto "Che" Guevara, said that the leadership of the Cuban communist party sent the iconic Argentine-Cuban guerrilla leader "to die in Bolivia" because they didn't want to put up with him any longer.
In an interview with EFE in the eastern city of Santa Cruz, Prado defended that hypothesis, which will be in the prologue of the new edition of his book "La Guerrilla Inmolada," which analyzes Guevara's downfall while serving with a guerrilla group in Bolivia almost 50 years ago.
"After so many years, what has come out is that ultimately they sent Che here to die. They rid themselves of him. That is the reality. (Fidel) Castro rid himself of (Che). Not only because he wanted to, but because the Cuban communist party leadership could not stand him any longer because of his character and his way of being impulsive," Prado said.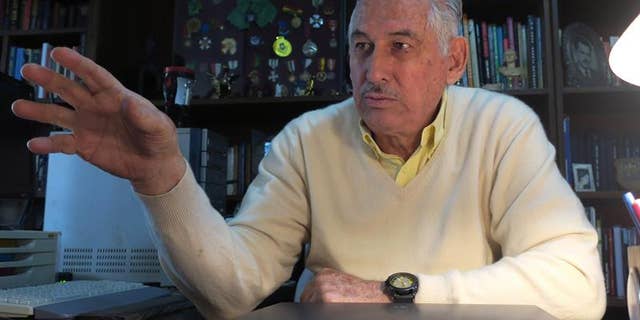 A captain at the time, Prado on Oct. 8, 1967, commanded the army patrol that wounded and captured Che in southeastern Bolivia.
Prado turned him over to his superiors, who the next day executed him in the nearby town of La Higuera.
The fourth Bolivian edition of the book, which first came out in 1987, analyzes the guerrilla experience in Bolivia and will be released in the coming days.
MILLENNIALS ARE CLUELESS ABOUT SOCIALISM (CALL IT THE 'BERNIE SANDERS EFFECT')
The hypothesis about Cuba's abandonment of Guevara and his differences with Castro regarding relations with the USSR and the Soviet model have sparked controversy and have been rejected by Havana and Che's family.
The Bolivian Rangers, including Prado, were trained by the US Green Berets who were dispatched to Bolivia to prepare the local troops for the fight against the guerrillas.
CBS: GO SEE 'FAMED REVOLUTIONARY CHE GUEVARA' BEFORE U.S. RUINS CUBA!
Prado, who has been in a wheelchair since being accidentally shot by another officer in 1981, said that the book has given him great satisfaction because it's been released in Argentine, US and Italian editions, as well as two editions in Spain.
But he says that "In my life, I did more important things than capture Che Guevara."