Cavendish not welcome at Dutch race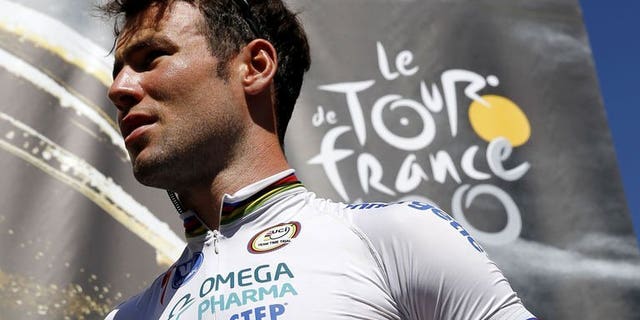 THE HAGUE (AFP) – Britain's Mark Cavendish is no longer welcome at the Boxmeer Criterium in the Netherlands, Dutch news agency ANP said on Thursday, reporting that race organisers had withdrawn his name from the list of starters.
The decision follows a controversial incident in the 10th stage of the Tour de France on Tuesday in which Dutchman Tom Veelers fell in the finishing straight.
Cavendish was accused of knocking Argos rider Veelers off balance with a shoulder during the sprint for the line, although he was given the benefit of the doubt by race commissaires.
Organisers of the one-day Boxmeer race, which takes place on July 22, the day after the final stage of the Tour de France, said, however, that they did not understand the decision.
"I saw the images of the sprint on the television and together with the committee I decided to withdraw Cavendish from our list of participants," organiser Twan Poels told NOS television.
"The jury may think that he was not responsible for Tom Veelers' fall. We think the complete opposite."
Some spectators vented their anger against Argos team rider Cavendish during the individual time-trial from Avranches to Mont Saint-Michel on Wednesday, with one spraying him with urine as he passed.