Catalan separatist: Swiss model alternative to secession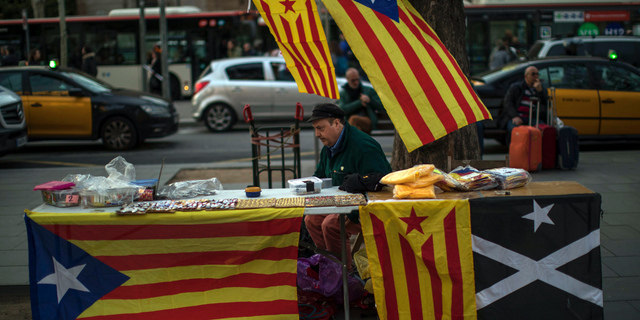 GENEVA – Catalonia's fugitive ex-president says that independence for the Spanish region is not the "only option" for resolving Spain's worst political crisis in recent decades.
Carles Puigdemont says that a moderate alternative could be adopting Switzerland's canton model, which presumably would give more self-rule to the already ample powers granted to Spain's regions.
Puigdemont said that "'is independence the only option?' Not at all, there are others of course, and perhaps among them, the Swiss model is perhaps the most effective and the most attractive."
Puigdemont was speaking at the University of Geneva where he attended a film festival and forum on human rights Sunday.
This was just his second trip outside Belgium, where he has been residing since fleeing Spain following Catalonia's unsuccessful declaration of independence in October.