Carlos Slim lost $20 billion in 2015; now just the world's 5th richest person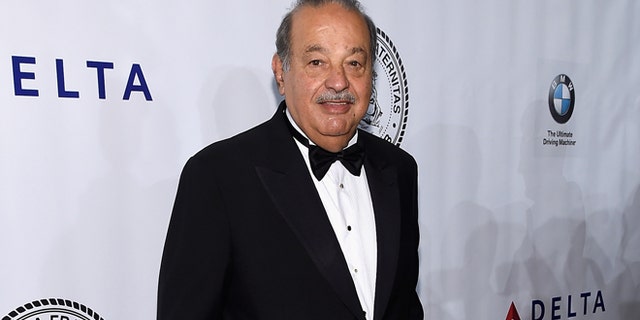 Pity poor Carlos Slim.
Since the beginning of 2015, the Mexican billionaire – once the world's richest man – has lost from his personal net worth an amount roughly the equivalent of Honduras's economy.
Slim, who is the majority shareholder of the America Movil SAB telecommunications giant, saw his fortune decline almost $20 billion to "only" $52.8 billion thanks largely to regulatory pressures in Mexico and a continuing decline in the company's stock.
Slim is now just the fifth-richest person in the world, down from third earlier this year. In March 2014, he ceded his position as the richest man on Earth, a distinction Forbes accorded him four years in a row, to Microsoft founder Bill Gates.
Investors have been bearish on America Movil SAB for a number of reasons. Slim's company is facing strong competition in Mexico along with a poor economy in the company's second-largest market, Brazil, as well as limited opportunities to expand into the European market.
As a result, its stock is down 18 percent this year.
"There really isn't anything near-team to get investors excited so the focus has turned to the deteriorating profitability in the Mexican market," Kevin Smithen, an analyst with Macquarie Securities USA, told Bloomberg. "You really need to see a more credible expansion strategy in Europe or evidence of a financial turnaround in Brazil."
The Mexican magnate has had a busy 2015 even with the massive losses.
In June, a production company owned by Slim, Ora TV, announced it was terminating a television project it had been developing with Republican presidential candidate Donald Trump, following the real estate mogul's comments in June about Mexico and undocumented immigrants in the U.S.
Slim in January also become the largest individual shareholder in the New York Times company after more than doubling his stake to about 27.8 million Class A shares, or 16.8 percent.