Canadian man says he punched a cougar in the head to protect his dog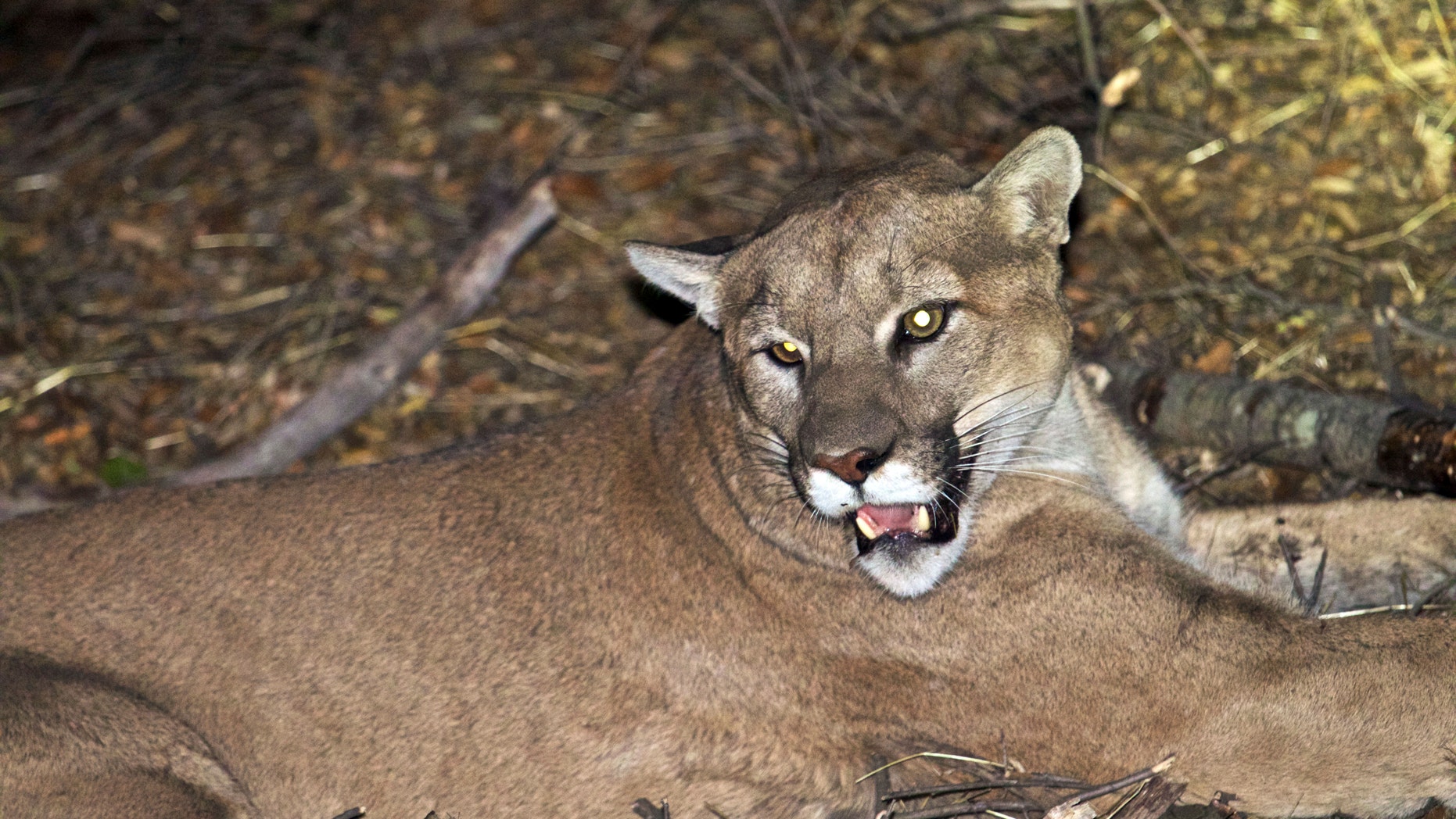 A man in Canada said Wednesday that as soon as he saw a cougar attacking his dog, he had only one option: fight back.
Will Gibb saved his dog, Sasha from a cougar in Whitecourt. He scared the animal into the woods after punching it. Sasha is a bit rattled. pic.twitter.com/L3sIwUSoq8

— Travis McEwan (@TravisMcEwanCBC) December 28, 2016
COUPLE'S PET SQUIRREL ATTACKS CONTRACTOR, LAWSUIT CLAIMS
Will Gibb said he raced toward the cougar and hit the ferocious animal in the head Monday. He claimed the fight left him with scratches on his wrist, but nothing more serious than that.
The 31-year-old technician, from the city of Red Deer in Alberta, said he had let his two dogs play in the parking lot of a Tim Hortons restaurant -- near the woods -- while he met a friend for coffee. Moments later, he said he heard his pet husky Sasha yelping.
PHOTO SHOWS 3 TEENS HUDDLED ON CAPSIZED BOAT MILES OFF FLORIDA
"She was crying out in pain and distress so I went running," Gibb told the CBC, saying he saw something wrapped around the dog's neck.
"I went over and hit the thing in the head. It ended up being a cougar and I thought, 'what the heck?'" he told Global News.
Gibb claimed it was not the cougar that bit him on the wrist. He said Sasha latched onto him as the dog fought for its life.
The cougar stood its ground at first, Gibb said. Within moments, the animal apparently started approaching his other dog, Mongo.
"I could see the cougar going for him, so I got between him and the cougar and started swinging and screaming at it, and called for my brother and friend to come give a hand."
Once Gibb said he grabbed a stick and charged at the cougar, the cat ran back into the woods.
The fight left 5-year-old Sasha with wounds across the dog's body, but vets were able to take care of the animal quickly, the CBC added.
Officers eventually found the cougar and killed it, Sgt. Jack Poitras told the news agency.