Canada PM Trudeau says 'peoplekind' remark was bad humor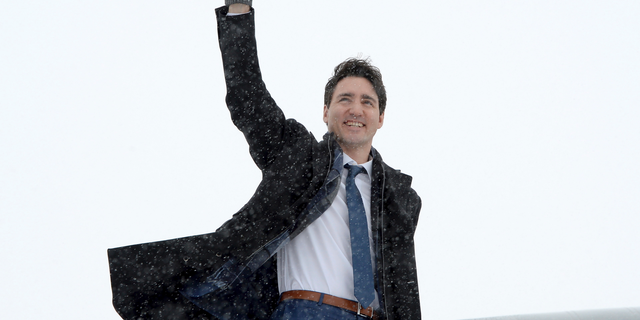 OTTAWA, Ontario – Canadian Prime Minister Justin Trudeau says he was making a "dumb joke" when he suggested using the word "peoplekind" instead of "mankind" — a comment that has led some to ridicule him.
A woman speaking with Trudeau about religious charities in Alberta used the word "mankind." Trudeau told her he preferred to say "peoplekind."
The remark caught the attention of media outlets outside Canada, including "Fox and Friends," which ridiculed Trudeau for the comment during a broadcast Tuesday.
British TV broadcaster Piers Morgan and Australian columnist Rita Panahi also criticized Trudeau being too politically correct.
Trudeau said Wednesday he made a "dumb joke" and says he shouldn't make jokes even when he thinks they are funny.