Camp Pendleton Marine Killed Handling Explosives Was Loving Dad, Impeccable Soldier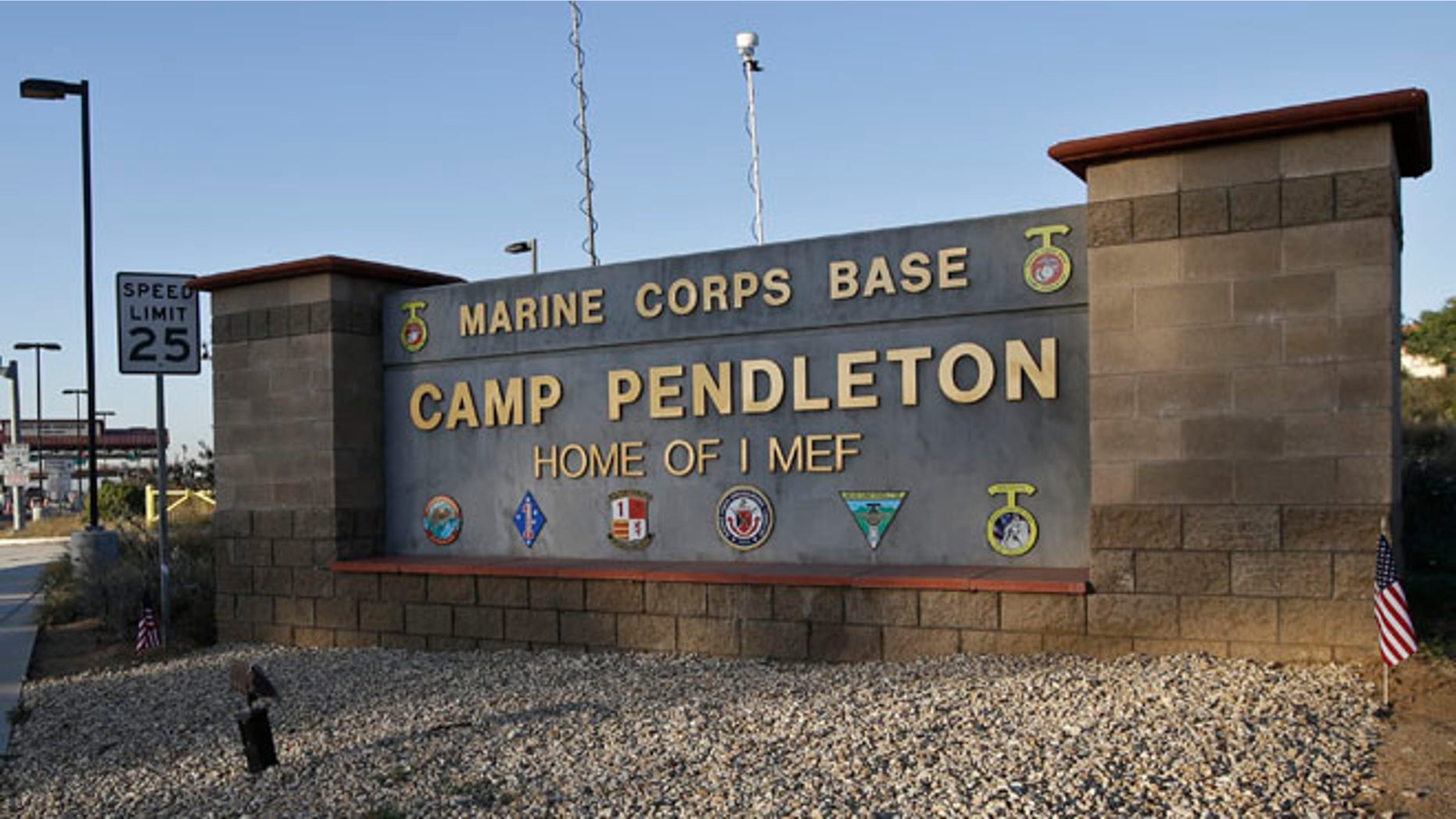 When he left for combat, serving stints in both Iraq and Afghanistan, family and friends of Marine Sgt. Miguel Ortiz spent their days worrying about him.
But Ortiz's family was relieved when he was back home – even though, as an explosive ordnance disposal technician, they were aware of the dangers of his job.
But Ortiz, 27, a father of three who lived with his family in Vista, Calif., was known as being extraordinarily careful and methodical in his job, one of the most dangerous in the Marine Corps. He was one of four Marines killed Wednesday during a training exercise at Camp Pendleton in San Diego.
"It was a shock. We didn't expect anything like that out of the blue. I just saw him that morning," Juan Carlos Ahumada, a friend of Ortiz, told NBC San Diego.  "He knew what he was doing. He was always careful."
Ahumada said Ortiz, who joined the Marine Corps in March 2006 and was promoted to sergeant in Nov. 2009, a "great man, great father and friend."
Ortiz and three others were killed around 11 a.m. during a routine sweep to make a range safer for future training exercises at Camp Pendleton in San Diego County, said a Marine official who spoke on condition of anonymity because he was not authorized to speak publicly, according to NBC San Diego.
There was no live firing on the range at the time.
Base officials said they would not release details until an investigation into the cause of the accident is concluded. Also killed were Staff Sgt. Mathew R. Marsh, 28, of Long Beach, Calif., Gunnery Sgt. J. Mullins, 31, of Bayou L'Ourse, La., and Staff Sgt. Eric W. Summers, 32, of Poplar Bluff, Mo.
One Navy Hospital Corpsman and two Marines near the accident had minor injuries, officials said.
Ortiz was a decorated Marine whose awards included the Navy and Marine Corps Achievement Medal, Combat Action Ribbon, two Marine Corps Good Conduct Medals, National Defense Service Medal and the NATO Medal-ISAF Afghanistan.
He deployed to Iraq in 2007, to the Western Pacific in 2008 and to Afghanistan in 2012, according to the Defense Department.
But many thought that now that he was not in combat and was back home with his wife, son and two daughters, that the dangers he faced had somehow diminished.
"We wouldn't think something would happen to him being home," family friend Melessa Amesquit told NBC San Diego.
Ortiz was part of a small, tight-knit bomb disposal community like no other within the Marine Corps. They are bonded by their fearlessness, mental strength and deep ties from losing so many members over the years, former bomb technicians said.
The Corps currently has 715 explosive ordnance disposal technicians. During the Iraq war, Marines lost 20 bomb technicians, and another 24 have been killed in Afghanistan.
The last fatal accident for a Marine bomb technician in the United States was about two decades ago, when one was killed while doing a range sweep at Twenty-Nine Palms Marine Corps base in Southern California, according to the Marine Corps.
The Associated Press contributed to this report.
Follow us on twitter.com/foxnewslatino
Like us at facebook.com/foxnewslatino