California Inmates Continue Hunger Strike, See Health Consequences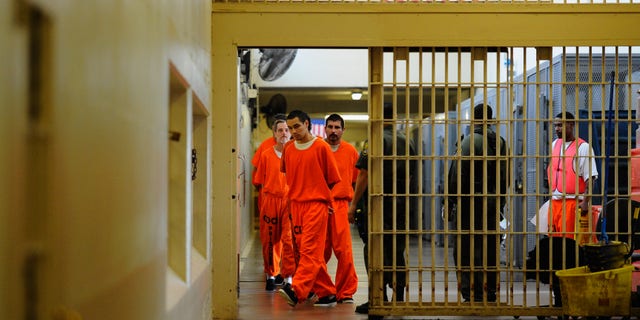 After being on hunger strike for the past month, the 364 California inmates protesting prison conditions are seeing some effects of the protest – in their waistlines at the very least.
According to a report from the medical receiver's office, an agency that manages prison healthcare services, 31 inmates have lost over 10 percent of their body weight since the hunger strike started July 8. Five of them have lost over 15 percent.
But 57 strike participants didn't even step on the scale.
"Some are refusing all medical treatment, some don't want to be inconvenienced, some may not want us to know how much weight they either have, or have not, lost," agency spokeswoman Joyce Hayhow told the Los Angeles Times.
In order to be considered part of the strike, inmates must refuse nine consecutive meals. According to a press release, 210 of them had refused meals for 30 days.
The prisoners say they are on strike to protest the conditions in Security Housing Units, but the state's prisons chief Jeffrey Beard does not see it the prisoners' way.
"The inmates calling the shots are leaders in four of the most violent and influential prison gangs in California," Beard wrote in an opinion piece for the LA Times. "We're talking about convicted murderers who are putting lives at risk to advance their own agenda of violence."
According to the report, ten of the strike participants have received medical attention, including a man who had to be taken to a hospital. Agency spokeswoman Liz Granese told the Times that the inmate was returned to the Pelican Bay State Prison.
"I am concerned about the toll this hunger strike is taking on my staff, the inmates and their families," Beard said. "This hunger strike is dangerous, disruptive and needs to end."
Follow us on twitter.com/foxnewslatino
Like us at facebook.com/foxnewslatino