CA Rep. Sanchez infers that Obama's endorsement for rival is due to race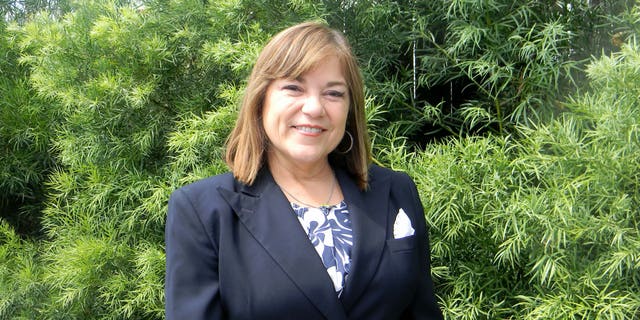 NEWYou can now listen to Fox News articles!
During a taped interview Friday with the public affairs show, "Conexíon," Orange County, Rep. Loretta Sanchez said she believes President Obama endorsed her rival Kamala Harris in the California U.S. Senate race because they're both black.
The historic match could elect the state's first black or Latino senator.
Congresswoman Sanchez noted that the President and Harris are longtime friends, but implied that race could be factor in his endorsement.
"I think they have, what he said they have, is a friendship of many years. She is African American, as is he. They know each other through meetings," Sanchez said in Spanish during the interview.
Harris' parents are immigrants from Jamaica and India and she is the highest-ranking politician in California. Should she win, she'd become the second black woman elected to the U.S. Senate.
Sanchez is the daughter of Mexican immigrants.
"At a time when there is so much divisive rhetoric flowing through our politics, it's especially disappointing to see a Democratic member of Congress make those comments," Juan Rodriguez, Harris' campaign manager, told the Los Angeles Times of Sanchez's interview.
In a statement released Friday from the Sanchez camp about the President's endorsement:
"In no way did I imply or intend to imply that President Obama endorsed Kamala Harris for racial reasons," Sanchez said. "I was stating the fact that the endorsement was based on their long-term political relationship."
Harris won the June Senate primary, beating Sanchez by more than 20% of the vote. She currently has a 3-1 edge in fundraising.
Sanchez has a history of controversial comments.
During her 2010 congressional reelection campaign against Republican Van Tran, Sanchez said on Univision about her opponent, "Vietnamese and Republicans" were attempting "to take this seat from us ... and give it to this Van Tran, who is very anti-immigrant and very anti-Hispanic."
Tran, a Vietnamese immigrant, said her statements were "offensive" and "divisive."
After a December terrorist attack in San Bernadino, in an interview with Larry King, Sanchez said that 5 percent to 20 percent of Muslims support a caliphate. Muslim groups promptly criticized her. She maintained her position.
With 20 years in Congress Sanchez's off-the-cuff comments have become very much her style -- critics worry whether she has the disposition to be a senator.
Like us on Facebook
Follow us on Twitter & Instagram