Buckingham Palace issues second denial of underage sex claims against Prince Andrew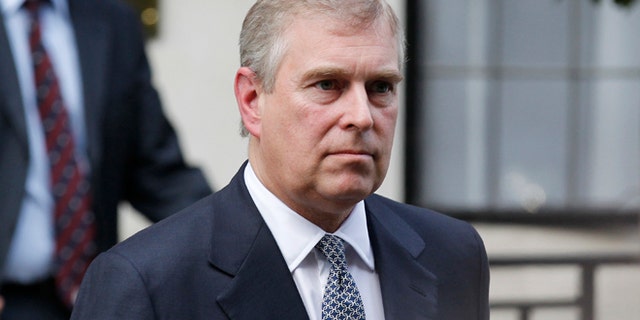 Buckingham Palace officials have again denied claims made by a woman who alleged that she was forced to have sex while underage with Prince Andrew, Duke of York.
The second denial comes after two Sunday papers in Britain published interviews with the woman in which she claimed that she was forced by American financier Jeffrey Epstein to have sex with Prince Andrew at least three times between 1999 and 2002. The woman alleges that the encounters took place in London, New York, and on a Caribbean island owned by Epstein.
A Palace spokesman has said that the allegations are "false and without any foundation."
"It is emphatically denied that the Duke of York had any form of sexual contact or relationship with (the woman)," the statement continued. The denials are unusual because royal officials typically do not comment on allegations against members of the royal family.
The woman's claims are part of a lawsuit in a Florida court relating to how prosecutors handled a sexual abuse case against American financier Jeffrey Epstein. The woman, identified in court papers only as "Jane Doe No. 3," is one of two new accusers asking a West Palm Beach, Florida, judge to allow them to join the existing lawsuit against Epstein. The royal is not named as a defendant in the case, and no criminal charges or formal allegations have been made against him.
The women have objected to how U.S. prosecutors handled Epstein's case, and want authorities to reconsider a plea deal that allowed Epstein to avoid much more serious federal charges and potentially longer prison time. Epstein served 13 months of an 18-month sentence after pleading guilty to a single charge of soliciting prostitution before being released in 2009.
It was not the first time Prince Andrew has faced media scrutiny over his friendship with Epstein. In July 2011 the royal stepped down from his role as a U.K. trade ambassador after he was photographed with Epstein in New York.
Prince Andrew is the second son and third child of Queen Elizabeth II and Prince Philip, Duke of Edinburgh. He is fifth in line to the British throne behind his older brother Prince Charles, nephew Prince William, grandnephew Prince George, and nephew Prince Harry.
The Sunday Mirror reported that Prince Andrew was on a skiing holiday in Switzerland, where he had been staying with his ex-wife Sarah Ferguson and their daughters, Princess Beatrice and Princess Eugenie.
In a further bizarre twist to the story, prominent attorney Alan Dershowitz, who is also named in the court documents, told the BBC that he is planning legal action against the woman.
"If she believes she has been hurt by me and Prince Andrew, she should be suing us for damages," the former Harvard Law professor said. "I welcome that lawsuit. I welcome any opportunity that would put her under oath and require her to state under oath these false allegations."
The Associated Press contributed to this report.