British woman becomes the first woman to complete solo Antarctica trek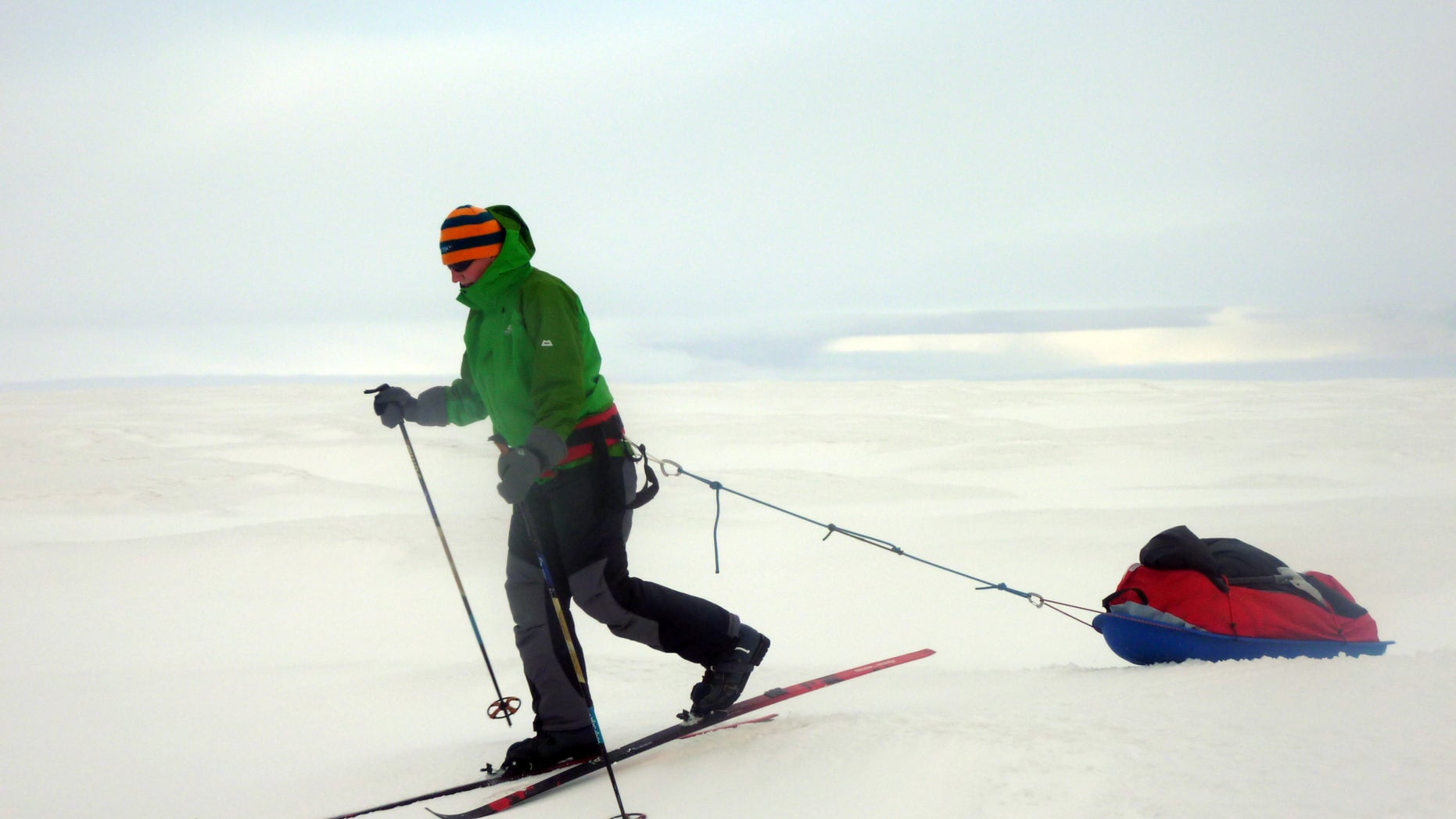 BUENOS AIRES, Argentina – British adventurer Felicity Aston completed her crossing of Antarctica on Monday, becoming the first woman to ski across the icy continent alone.
She did it in 59 days, pulling two sledges for 1,084 miles from her starting point on the Leverett Glacier on Nov. 25.
Now she's tweeting that she has made it to Hercules Inlet on the Ronne Ice Shelf, completing her journey. She's still alone in a tent, waiting in bad weather for a small plane to pick her up and take her to a base camp.
"!!!Congratulations to the 1st female to traverse Antarctica SOLO.V proud," her Twitter message said.
Aston was still alone Monday. A support team was waiting for weather to clear in order to greet her.
"Just in case I was in danger of feeling sentimental, a violent wind has appeared from nowhere and is beating the tent like the bad old days," she tweeted.
Aston also set another record: the first human to ski solo across Antarctica using only her own muscle power. A male-female team already combined to ski across Antarctica without kites or machines to pull them across, but Aston is the first to do this alone.
The veteran adventurer, 34, worked as a meteorologist in Antarctica and has led team expeditions in the Antarctic, the Arctic and Greenland.
Her journey took her from the Ross Ice Shelf, up the Leverett Glacier and across the Transantarctic Mountains to the continent's vast central plateau, where she had to fight headwinds most of the way to the South Pole. Then she turned toward Hercules Inlet and a base camp where the company Antarctic Logistics and Expeditions provides logistical support to each summer's Antarctic expeditions.
Aston tweeted that she's been promised red wine and a hot shower after she gets picked up. "No plane tonight but I have my last Beef and Ale Stew to enjoy for my final evening alone -- yum!" she wrote.