British girl on Peru drug charge 'to plead guilty'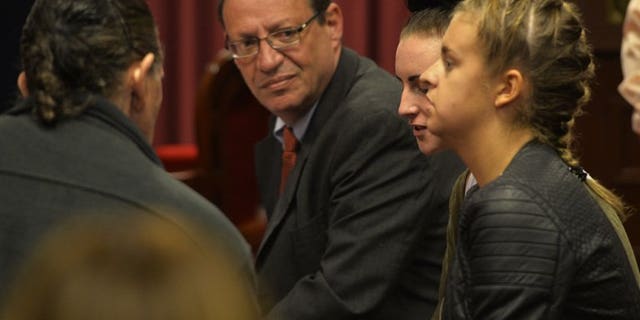 LONDON (AFP) – A young British woman who was charged with trying to smuggle cocaine out of Peru will plead guilty in order to get a reduced sentence, according to Britain's Mail on Sunday.
Melissa Reid, from Glasgow, Scotland, was arrested with her friend Michaella McCollum Connolly, of Dungannon in Northern Ireland, last month after being caught allegedly attempting to sneak out a total of 11 kilos (24 pounds) of the drug.
Reid, 20, maintains that gangsters had forced her to carry the drugs, but told the newspaper she would be pleading guilty.
"I am really scared about what I am about to do but I am also relieved that there could be a light at the end of the tunnel," she said.
"I'm now coming to terms with the fact I am so far away from my family. This is real.
"After a lot of thought and advice from my lawyer I am going to go in front of the judge and admit I was in possession of the drugs and that I went to Peru to pick up drugs to take to Spain -- I am willing to plead guilty to that."
But she insisted that she acted "under duress".
If convicted the women face between eight to 15 years in jail.
According to the newspaper, the guilty plea could see Reid's sentence cut to six years and eight months.
Their case has triggered sensational headlines in their homelands, as they had initially been reported missing in Spain in July.
Reid and 20-year-old McCollum Connolly, who holds an Irish passport, were arrested at Lima airport on August 6 as they tried to board a flight to Spain.
McCollum Connolly had previously been reported missing from her job on the Spanish holiday island of Ibiza in the Mediterranean, and well-wishers had launched a large-scale Internet campaign to find her.
After their arrest, the women told British reporters that they had been kidnapped by a drugs cartel, taken to Peru and forced to transport drugs.
But the claim was met with widespread skepticism and Peruvian authorities did not buy the story.
The pair appeared in court for the first time last month.