British-based money man chases Kremlin, justice in Davos
DAVOS, Switzerland – A British judge's finding that Vladimir Putin was most likely behind the 2006 poisoning of a former Russian spy has added fuel to a London-based money man's quest for justice in another high-profile case.
Hedge fund manager Bill Browder believes the Russian president's cronies stole hundreds of millions of tax dollars paid by his company, Hermitage Capital, several years back, and that the lawyer he hired to solve the case was murdered in jail.
Nobody has ever been tried in connection with the death of Sergei Magnitsky, the lawyer and young father Browder says was beaten and denied medical treatment.
While Magnitsky's case and that of Alexander Litvinenko, the former spy poisoned with plutonium 210, are not directly related, they both remain unsolved and span an arc from Moscow to London.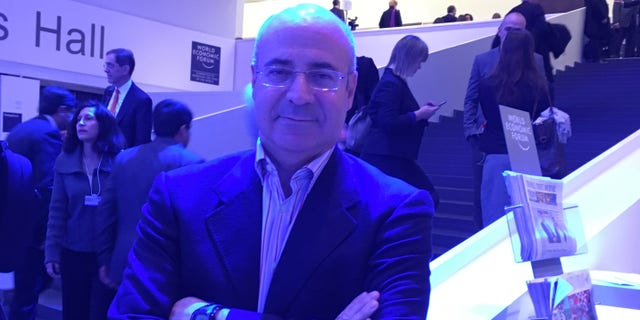 Litvinenko had been living in exile in London when he fell ill after drinking tea with a couple of fellow Russians in the Milennium Hotel in London in 2006. He died three weeks later, but fingered Putin from his death bed. Browder said the British government did not do enough in the aftermath of his poisoning.

"The only reaction the British government had was to expel four diplomats and suspend cooperation with the Russian (spy agency) FSB," Browder said.
Browder has sought help from the British and U.S. governments in the case involving his lawyer and friend, whose killer has evaded justice in Russia.
Browder pressed the U.S. Congress to pass the Magnitsky Act, which freezes assets and bans visas of 18 people Browder believes were involved in Magniitsky's death. It also paves the way for anyone else deemed by Congress to be a human rights violator to be added to that list. Browder says they may escape punishment at home, but not abroad.
"Previously, anyone who commited human rights abuse in Russia had no risk of consequences," Browder said. "Now, all of a sudden, they have the risk of being put on the U.S. Office of Foreign Assets Control sanctions list. Effectively, anyone who is on that list can't open a bank account anywhere else in the world."
In a tit-for-tat response to the Magnitsky Act, Russia banned adoptions by U.S. parents of Russian orphans.
Each year, Browder, who can't enter Russia, travels to the World Economic Forum in Davos to confront Russian delegations publicly about the lack of justice for Magnitsky.
While he was unable to pose his questions to Russian officials this year, Browder said he is confident a reeling economy driven by lower oil prices could force Russia to stop harboring criminals from international justice.
British Prime Minister David Cameron, also at Davos, said this week's damning report on Putin confirmed what he suspected all along, that the Russian government was behind Litvinenko's murder.
"We have a pretty difficult relationship with the Russians in any event," Cameron said. "But do we have to go on having some sort of relationship with them, because we need a solution to the Syria situation? Yes, we do.  But we do it with clear eyes and a very cold heart."