British activist says barred from Malaysian state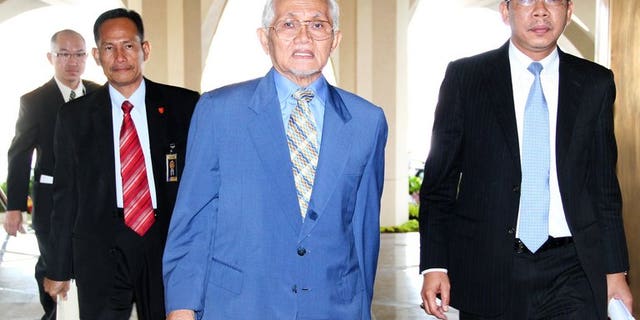 KUALA LUMPUR (AFP) – The activist sister-in-law of former British prime minister Gordon Brown has said she was deported from a Malaysian state whose powerful leader is widely accused of massive corruption.
Clare Rewcastle Brown, an activist journalist who runs a website and radio station fiercely critical of Sarawak chief minister Taib Mahmud, said she was turned away at an airport in the state on Wednesday.
Sarawak-born Rewcastle Brown, who this year won an award from the International Press Institute for her work, said in a video statement on YouTube that she had flown to Sarawak's capital Kuching to meet lawyers about a civil suit filed against her there.
She said the suit was brought by "a transnational corporation that is on the British and European stock exchanges," and by powerful figures within Sarawak, but gave no further details.
She accused authorities of barring her so that she could not defend herself.
"The fact that I am being threatened with being turned away now by immigration shows exactly how this country is being run for the benefit of the sort of people who are trying to sue me now," she said.
Rewcastle Brown was believed headed back to Britain and could not be immediately reached.
The flap emerged just as Malaysian Prime Minister Najib Razak was set to meet his British counterpart David Cameron on a visit to London on Thursday.
Switzerland-based forest-protection group the Bruno Manser Fund called on Cameron to raise the matter personally with Najib.
"The Bruno Manser Fund calls on the British government to formally protest against the unacceptable banishment of Clare Rewcastle Brown from Malaysia," it said in a statement.
A Sarawak immigration official confirmed the deportation, telling AFP that Rewcastle Brown, who has broadcast the anti-Taib pirate signal of Radio Free Sarawak for three years, has been on a blacklist since 2011.
"The state government doesn't really give any reason. If they don't like this person, what can we say?" the official said on condition of anonymity.
Taib has dominated Sarawak -- a vast state on Borneo island of 2.5 million people, rich jungle habitats and powerful rivers -- as chief minister since 1981.
Activists and environmentalists have for years accused him and his family of enriching themselves while running Sarawak -- one of Malaysia's poorest states -- like a private fiefdom.
The public pushback gained momentum just before state elections in 2010, when Brown's RFS broadcasts began.
Sarawak's media has been controlled for decades by Taib but locals say RFS has opened an alternative.
But Sarawak officials have shown their irritation, accusing RFS of "poisoning" local minds and threatening to jam it.
Indigenous tribal groups have staged increasingly vocal protests against rapid depletion of Sarawak's once-vast rainforests and the dislodging of thousands of natives from ancestral lands to make way for hydroelectric projects.
The Bruno Manser Fund last year estimated Taib's wealth at up to $15 billion, which would make him Malaysia's richest person.
Malaysia's anti-graft body launched a probe into the allegations against Taib but critics accuse it of dragging its feet since the investigations began in mid-2011.