Brazil to launch program to save World Cup mascot armadillo, but critics want FIFA investments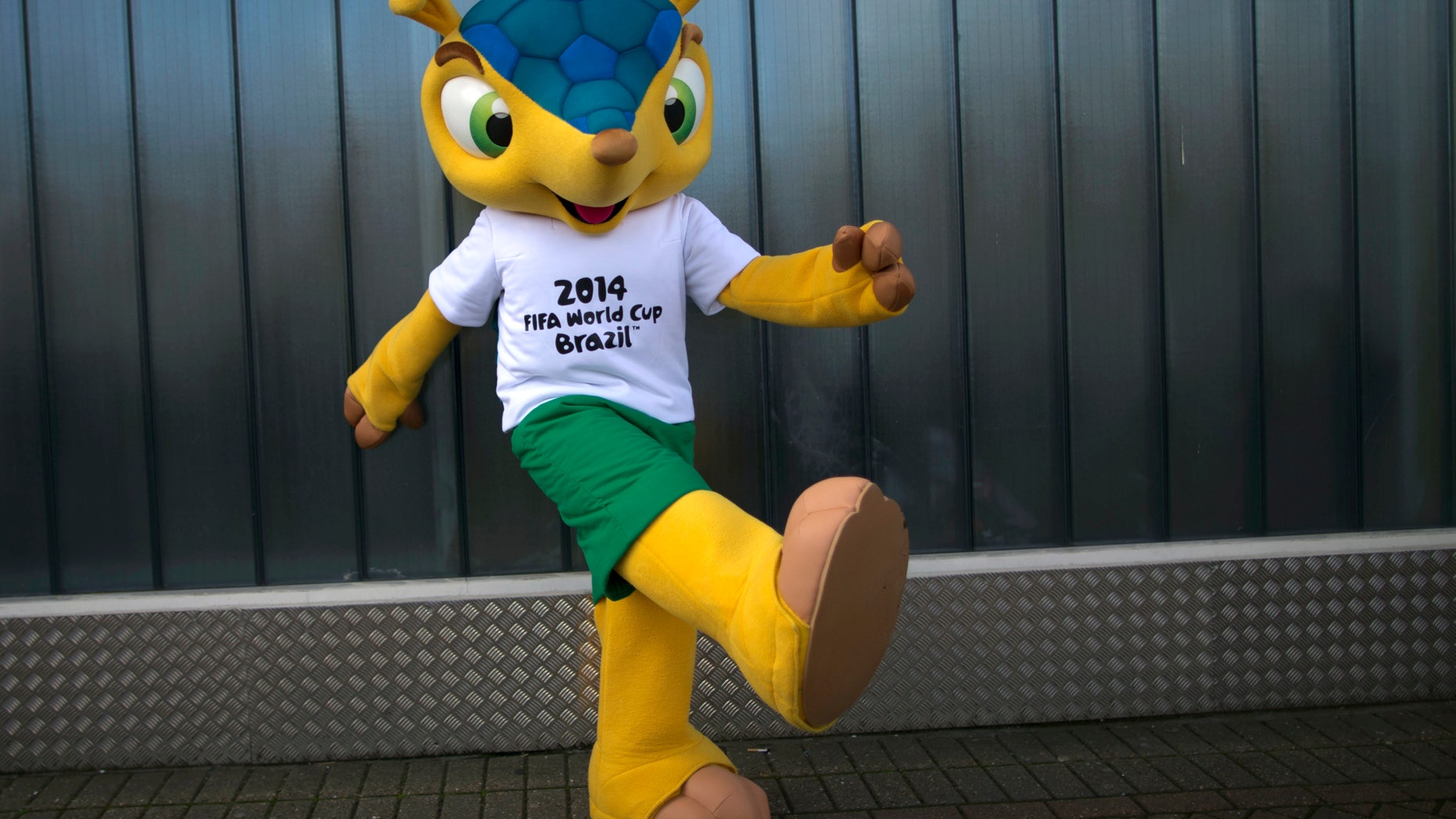 RIO DE JANEIRO – Brazil will begin a program meant to save the endangered three-banded armadillo, the mascot for this year's World Cup, the Environment Ministry said Tuesday.
The move was applauded by environmentalists, who have complained that little has been done to save the animal since it was named as the tournament's mascot. They are calling on FIFA to invest more in its conservation.
The three-banded armadillo is in danger of extinction, largely because of deforestation and hunting in its habitat in northeastern Brazil. Its meat is considered a delicacy by some in that region.
Those risks in large part are why the armadillo was chosen as World Cup mascot. Another is that when it's frightened, it rolls up into a ball small enough to fit into one hand, looking like a tan soccer ball.
Environmentalists working to save the creature complain that FIFA is investing little of the profits from merchandising the mascot into saving the animal.
"More Brazilians are aware of the animal than before, but it hasn't resulted in more funds to help save it," said Rodrigo Castro, director of the Caatinga Association environmental group that started a campaign with the U.S.-based Nature Conservancy in 2012 to get the armadillo named as the World Cup mascot. "All the stuffed armadillos being sold, the T-shirts with its image, little of that profit is being used to save the animal."
FIFA didn't immediately reply to an emailed request for comment.
The Environment Ministry said it would take concrete steps by the end of this year to help save the armadillo. Those will mostly focus on efforts to conserve the animal's habitat and to educate people about its risk of extinction in hopes of discouraging hunting.
The mascot is called "Fuleco," derived from the Portuguese words "futebol" (football) and "ecologia" (ecology). It carries the colors of the Brazilian flag — the armadillo is yellow, with green shorts and a blue shell and tail. It is dressed in a white shirt emblazoned with the words "Brazil 2014."
The mascot of the 2010 World Cup in South Africa was a leopard called Zakumi. The 2006 tournament in Germany featured a lion called Goleo.
___
Associated Press writer Marco Sibaja in Brasilia contributed to this report.