Brazil Supreme Court seizes $2.45 million in lower house speaker's alleged kickback cash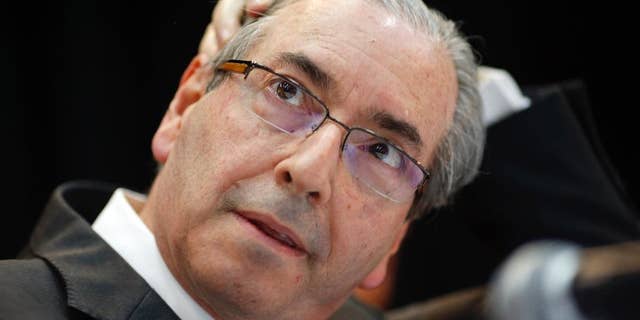 RIO DE JANEIRO – Brazil's Supreme Court has seized $2.45 million in Swiss accounts identified as belonging to the leader of congress' lower house and his wife.
The court says the money purportedly belonging to Chamber of Deputies Speaker Eduardo Cunha, who has been implicated in a big kickback scheme at state-run oil company Petrobras, will be transferred to an account of Brazil's judiciary.
Cunha is the sworn nemesis of embattled President Dilma Rousseff and largely controls whether or not long-sought impeachment proceedings against her are introduced in the lower house.
He denies that the accounts in the Julius Baer bank are his. But documents sent by Swiss prosecutors link him and his wife to the accounts, Justice Teori Zavascki said in a Thursday ruling.