Brazil greenlights trans-Atlantic fiber optic cable seeking to guard against U.S. spying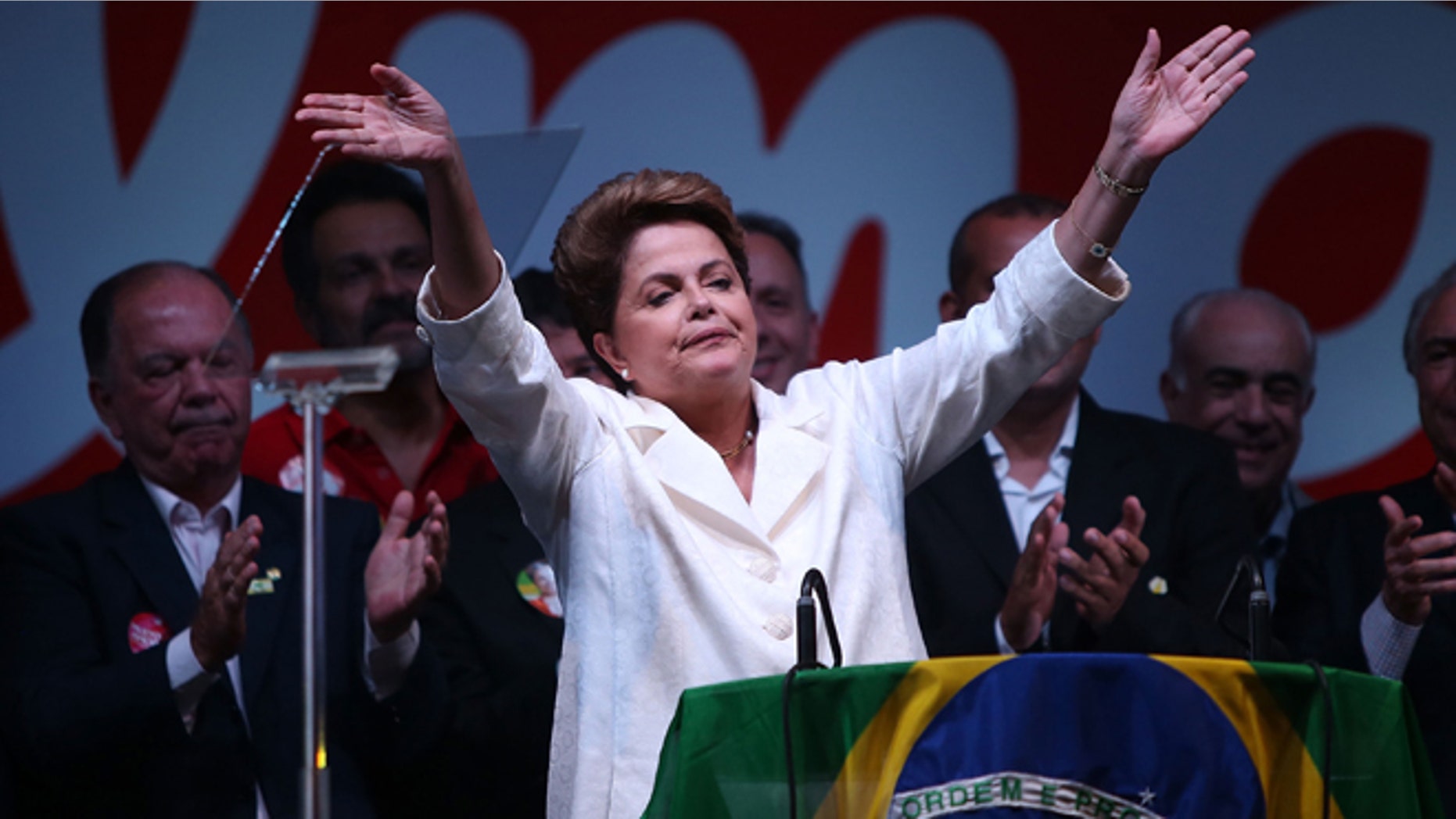 Brazil gave the green light earlier this week for a $185 million project to lay fiber optic cable across the Atlantic Ocean that would allow the country to avoid using technology from the United States and shield Brazilians from any unwanted spying from Washington.
In the wake of the National Security Agency spying scandal that soured relations between Brazil and the U.S., President Dilma Rousseff last fall ordered a series of measures aimed at greater Brazilian online independence and security, and after her successful re-election last week, the country is pressing forward with them.
"Brazil intends to increase its independent Internet connections with other countries," Rousseff's office said in an emailed response to questions from the Associated Press.
It cited a "common understanding" between Brazil and the European Union on data privacy, and said "negotiations are underway in South America for the deployment of land connections between all nations." It said Brazil plans to boost investment in home-grown technology and buy only software and hardware that meet government data privacy specifications.
The proposed project would lay cable from the northeastern Brazilian city of Fortaleza to the Portuguese capital of Lisbon and is being overseen by the state-owned telecommunications company Telecomunicacoes Brasileiras, which is known as Telebras.
Despite the company using U.S. suppliers, including Cisco Systems, its president, Francisco Ziober Filho, said the cable project can be built without any U.S. companies.
"The issue of data integrity and vulnerability is always a concern for any telecom company," Ziober told Bloomberg, adding that last year's revelations by NSA contractor Edward Snowden forced Telebras to step up audits of all foreign-made equipment to check for security vulnerabilities and speed up Brazil's move toward technological self-reliance.
The leaks revealed that the NSA intercepted President Rousseff's communications, hacked into the state-owned Petrobras oil company's network and spied on Brazilians who entrusted their personal data to U.S. tech companies such as Facebook and Google.
U.S. digital security expert Bruce Schneier said that while Brazil's response is a rational reaction to the spying, it is likely to embolden "some of the worst countries out there to seek more control over their citizens' Internet. That's Russia, China, Iran and Syria. That's Tunisia. That's Egypt."
Critics say that laying cable to Europe won't necessarily make Brazil safer. The NSA has reportedly been tapping into underseas telecom cables for decades.
Sascha Meinrath, director of the Open Technology Institute at the Washington-based New America Foundation think-tank argues that what's needed instead are strong international laws that hold nations accountable for guaranteeing online privacy.
"There's nothing viable that Brazil can really do to protect its citizenry without changing what the U.S. is doing," he said.
The Associated Press contributed to this report.
Follow us on twitter.com/foxnewslatino
Like us at facebook.com/foxnewslatino