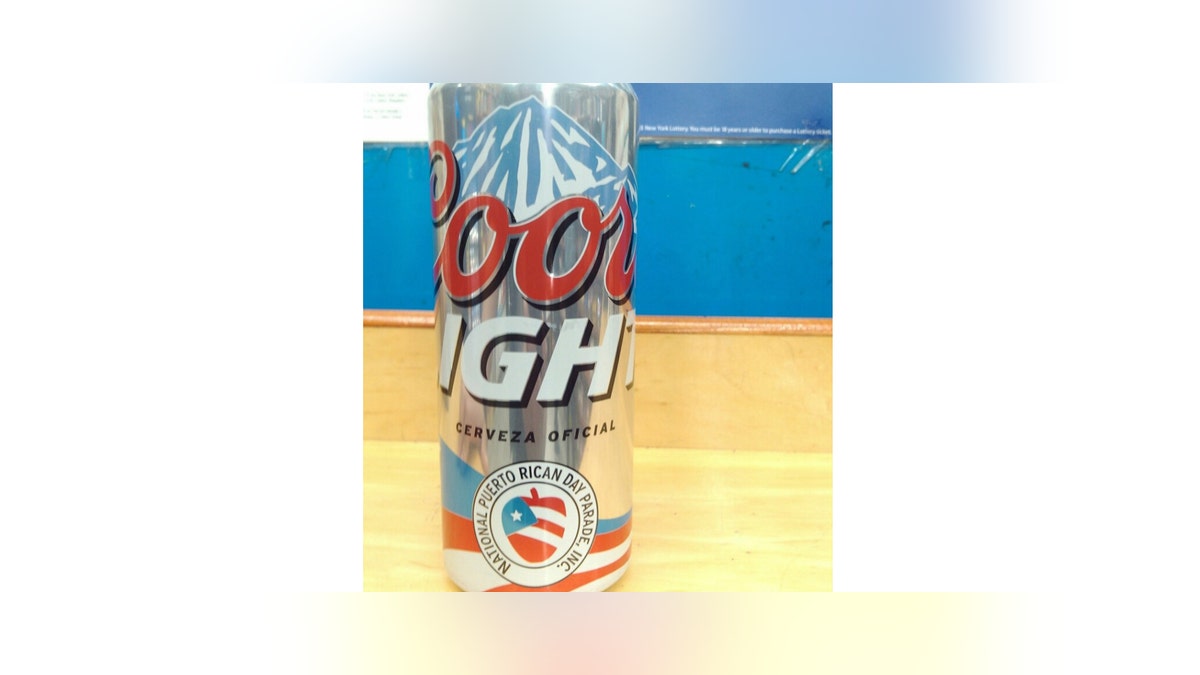 Boricuas are "insulted" by the use of their flag on beer cans.
As companies gear up for the annual Puerto Rican Day Parade in New York City, one grassroots group is not happy with one beer giant's marketing campaign.
According to Latino Rebels, "Boricuas for a Positive Image" have formally asked the company MillerCoors to stop distribution of a special Coors Light beer can which dons an image of the Puerto Rican flag.
In a statement released last week, the New York based community group said: "We believe Coors has insulted the Puerto Rican community by using this promotion before the parade."
The activist group further noted that other Puerto Rican organizations, elected officials, activists, and neighborhood groups asked that "Coors, Inc. cease distributing a promotional beer can with the symbol of the Puerto Rican flag."
One of the group's members, Lucky Rivera, said that the beer can is "an insult to our culture, history, and flag. We will not allow Coors to insult us."
If Coors chooses to not comply with their demands, the group warned it will plan protests and demonstrations.
Along with contacting Coors directly, the group has also sent a letter to Simon Bergson of Manhattan Beer Distributors asking that he "immediately stop manufacturing and/or distributing your offensive promotion."
The group is also disappointed that the marketing agent of the parade, which will be held in Manhattan June 9, has "more interest in profit than in portraying a positive image."
As the "Boricuas for a Positive Image" voice their concern at a corporate level, The National Institute for Latino Policy said some of the blame must also be placed on the parade's board of directors.
"It seems like the leadership of the National Puerto Rican Day Parade just can't help themselves!"
The group further noted: "The cry is going out on the need to hold the board of directors of the Parade accountable."
Given that the National Institute of Alcohol Abuse and Alcoholism has found that Puerto Ricans have one of the highest rates of alcohol dependence in the Latino community, it is "surprising to many in the Puerto Rican community that the Parade leadership would allow the Puerto Rican flag to be displayed this year on a beer can."
The policy institute also said in light of the theme for this year's parade being Salud -- Celebrating Your Health, the choice of sponsorship is even more egregious.
"So, in this case, they must be using 'salud' as drinkers do,'¡Salud!' and not as a public health message."
The move has left many scratching their heads.
"The Board and many other volunteers of the Parade work hard every year to pull off this unique and high profile event, why would they want to tarnish their efforts in this way?"
Coors and the parade's board of directors have yet to comment on the issue.
Follow us on twitter.com/foxnewslatino
Like us at facebook.com/foxnewslatino