Bomb in teashop explodes in Somalia, killing 6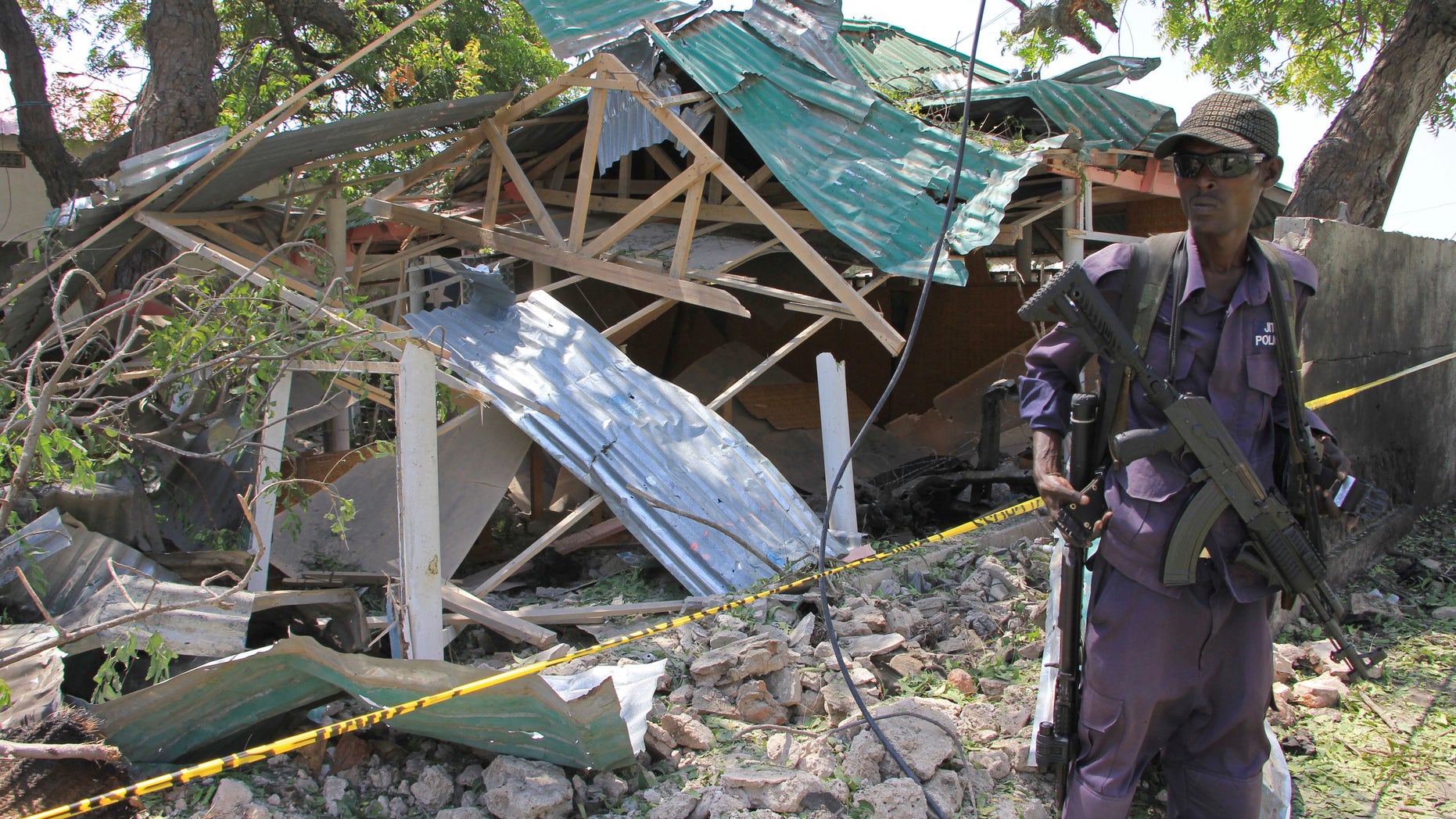 MOGADISHU, Somalia – A bomb hidden inside a teashop in Somalia's capital exploded Thursday, killing four soldiers and two civilians, a Somali military official said. The attack followed a suicide car bomb that detonated in Mogadishu earlier in the day, killing the driver.

DEFENSE SECRETARY ASH CARTER LEADS FINAL ANTI-ISIS CONFERENCE AMID UNCERTAINTY
Military official Ahmed Ali said the soldiers were gathered at the teashop near a checkpoint when the blast, thought to be remotely controlled, occurred. Two other people were injured.
There was no immediate claim of responsibility for either attack. They come before Somalia holds a presidential election Dec. 28.
EGYPT: TRACES OF EXPLOSIVES FOUND ON VICTIMS OF PARIS FLIGHT
In the earlier blast, police said a suicide car bomber detonated an explosives-laden vehicle near a restaurant during a high-speed chase near the presidential palace, killing himself and injuring three others.
The blast occurred in a heavily guarded area where there are key government institutions, said Capt. Mohamed Hussein. The exact target was not clear, but Hussein said he believed the bomber was trying to ram his vehicle into a car carrying a senior police commander. The commander's bodyguards were injured in the attack, he said.
Somalia's Islamic extremist group al-Shabab frequently carries out such attacks.
A surge in al-Shabab attacks could further delay the country's presidential elections, which have been postponed several times.
Al-Shabab opposes the elections. Despite being ousted from most of its key strongholds in south and central Somalia, al-Shabab continues to launch deadly guerrilla attacks against the Somali government and African Union forces across large parts of the horn of Africa nation.