Bomb blast in Madagascar capital leaves one dead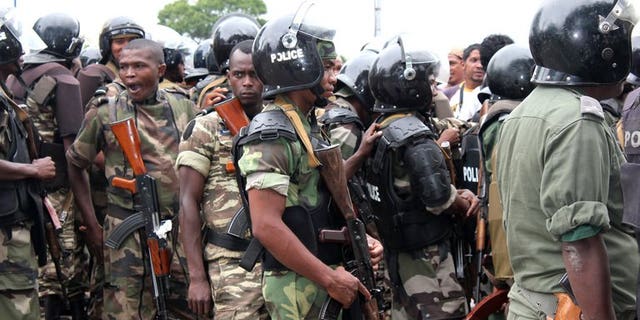 ANTANANARIVO (AFP) – Madagascar police said a bomb blast killed one person in the capital Antananarivo Monday, amid heightened pre-election tensions on the island nation.
"There was a bomb which exploded and killed one in the capital this afternoon," the police commander for Antananarivo, Colonel Florens Rakotomahanina, told AFP.
The explosion went off in the city centre area known as Ambondrona.
"Around 1:45 pm (10450 GMT), I heard a huge explosion, I was scared, (it felt like) our house had collapsed," said an eyewitness who only gave his name as Randria.
"Then we went outside, to the scene of the explosion and it smelt of powder," he told AFP.
Madagascar has been hit by a series of explosions ahead of much-delayed elections due on October 25.
But none of the three previous blasts that occurred this month caused any casualties or major damage.
A group calling itself Defenders of National Sovereignty claimed responsibility for the first blast which went off outside a hotel in the capital early this month.
The group accused the international community of interfering in the country's electoral process.
The elections next month are designed to end a deep political crisis prompted by a coup four years ago.
The island nation off the eastern coast of Africa was plunged into a protracted crisis when former disc jockey and Antananarivo mayor Andry Rajoelina ousted president Marc Ravalomanana in an army-backed coup.
The international community called for both men not to run in the election.
After the presidential polls, a parliamentary vote will follow on December 20, along with a second presidential round if the October election does not deliver an outright winner.
The new dates were reached following two earlier postponements amid a lack of funding and controversy over the candidacies of three top contenders.
An electoral court last month dropped the names of strongman Rajoelina, the wife of his exiled rival Lalao Ravalomanana, and a former president after the three refused to withdraw from the presidential race.
Their candidacies, which did not meet electoral rules, had been internationally condemned.