Bolton Wanderers unveil statue of club great Lofthouse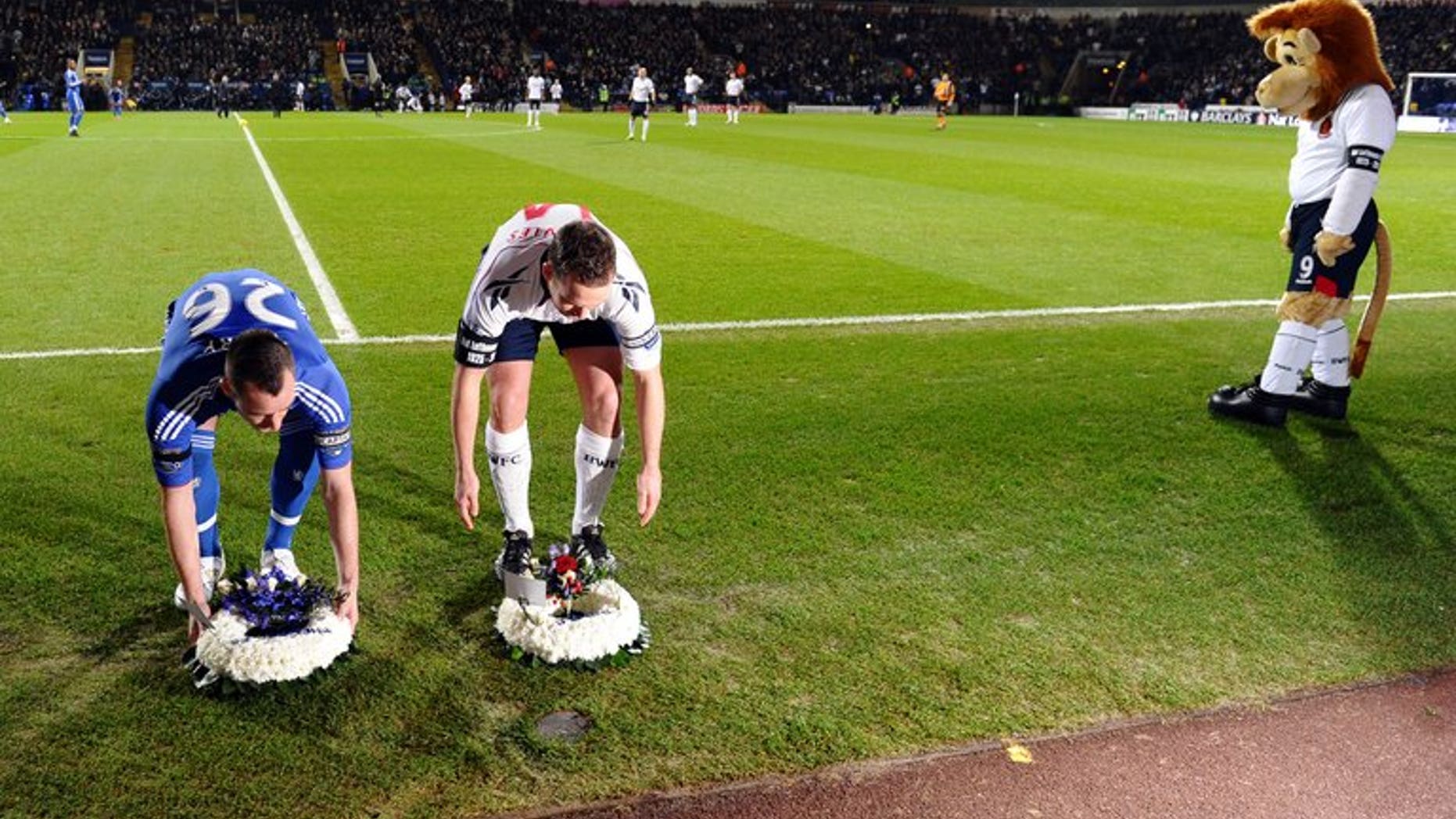 LONDON, England (AFP) – English second-tier side Bolton Wanderers on Saturday unveiled a statue of club great Nat Lofthouse, the former England striker.
A classic English centre-forward, Lofthouse scored over 250 league goals for Bolton and struck twice in their 2-0 victory over Manchester United in the 1958 FA Cup final. He also scored 30 goals in 33 games for England.
The statue of Lofthouse, who died in 2011, sits outside Bolton's Reebok Stadium and was unveiled prior to the club's Championship clash with Queens Park Rangers on Saturday.
"I think it's brilliant," Bolton chairman Phil Gartside told Britain's Press Association.
"It brings back those memories, not only for the older people, but encourages people to perhaps learn a bit more about Nat and the club. We like to pride ourselves on being a family club and this is Nat's family."
The statue depicts Lofthouse walking onto the pitch with a ball tucked under his arm.
Lofthouse's son, Jeff, said: "Dad still captures people's imagination in Bolton and I think he captures the spirit of Bolton and Bolton Wanderers is still a great club."