Boko Haram suicide bomber explodes himself, kills 4 hawkers at northeast Nigerian bus station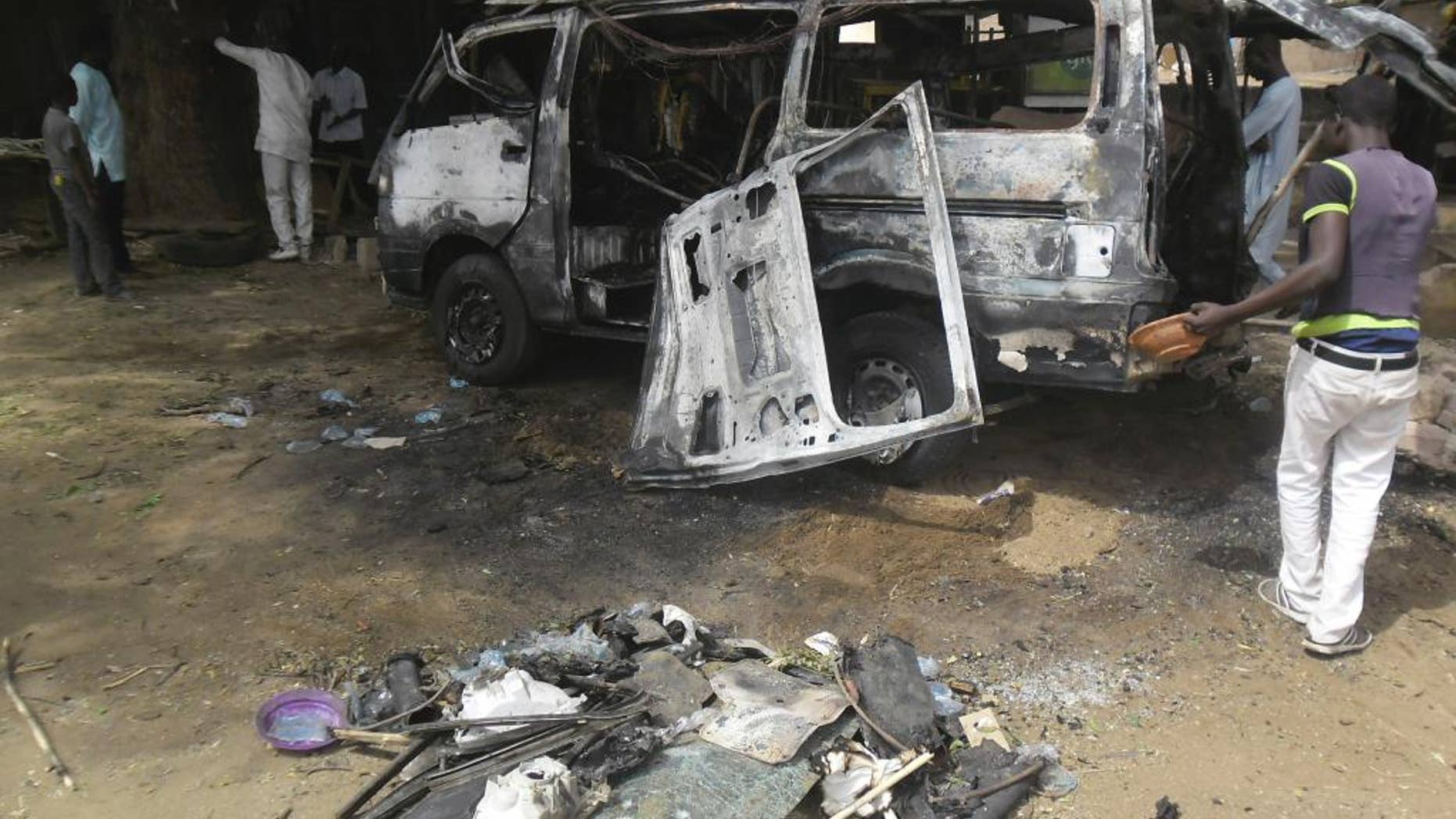 POTISKUM, Nigeria – Witnesses say a suicide bomber exploded himself and killed four hawkers at a bustling bus station in the northeastern Nigerian town of Damaturu.
A nurse said the five bodies and 15 injured women and children are at the hospital. The wounded are mostly hawkers who sell smoked fish and water packets at the exit to the Damaturu Central Motor Park. He insisted on anonymity because he is not allowed to speak to reporters.
Saturday's attack is the latest in a series this week blamed on Boko Haram, Nigeria's home-grown Islamic extremists and come weeks after the military said they had the insurgents trapped in a forest stronghold.
But the militants seized back the border town of Marte on Friday and attacked Maiduguri, the biggest city in northeastern Nigeria, on Thursday.