Body of judge in unsolved boy's death found with bag on head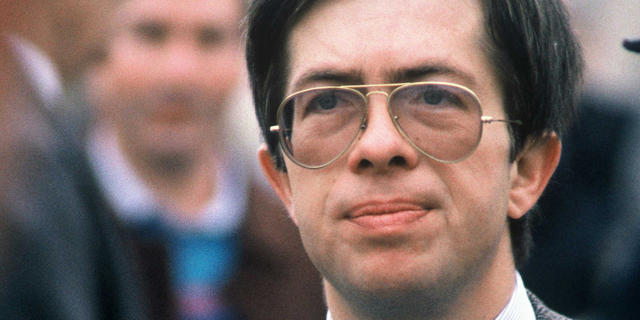 PARIS – The body of a 65-year-old retired judge — the first to investigate the still-unsolved 1984 death of a four-year-old boy that transfixed France — has been found with a plastic bag over his head.
It was the latest macabre development in the cold case that took off anew in recent weeks.
The prosecutor of Mans, the town where Judge Jean-Michel Lambert lived, said Wednesday that an autopsy would be needed to determine the judge's "precise" cause of death. A statement said no traces of violence or disorder were found in the judge's home, where his body was discovered the previous evening.
Prosecutor Fabrice Belargent has ordered a police investigation into the death.
Lambert was at the center of the much-criticized probe into the drowning of Gregory Villemin, whose body was found in a river, hands and feet bound.
The complex case of the boy's death ricocheted around the village in the Vologne Valley near Epinal, where the Villemin family lived —and quickly became the center of French media attention.
"It's an affair that has accompanied me throughout my career and my life," Lambert said in a 2014 interview, parts of which were aired Wednesday on BFM-TV.
Untangling family rivalries in the Villemin family — fed by anonymous letters and phone calls — was a prime task for the judge. Lambert at one point charged and jailed Bernard Laroche, the cousin of Gregory's father, only to free him months later.
But months later, suspicions pushed Gregory's father to kill Laroche.
Lambert later suspected Gregory's mother, jailing her before she was finally released and declared innocent.
The moves fueled claims that Lambert was orchestrating a judicial fiasco.
The unsolved "petit Gregory" case took on new life recently with charges against at least three family members, two of whom have been allowed to remain free.
Another woman, a teenager in 1984, remains jailed after being charged for allegedly having knowledge of the kidnapping of Gregory. Murielle Bolle had claimed early on that brother-in-law Laroche was Gregory's killer before retracting that version — a retraction that another cousin now claims was obtained through a beating by family members.
In a 2014 interview with the daily Le Figaro, as Judge Lambert was promoting a book on his career, he called the killing of Laroche a "tragedy within a tragedy" and reproached himself for not having time "to say he (Laroche) was innocent."