BMW And Hyundai Look To Mexico As New Auto Production Hub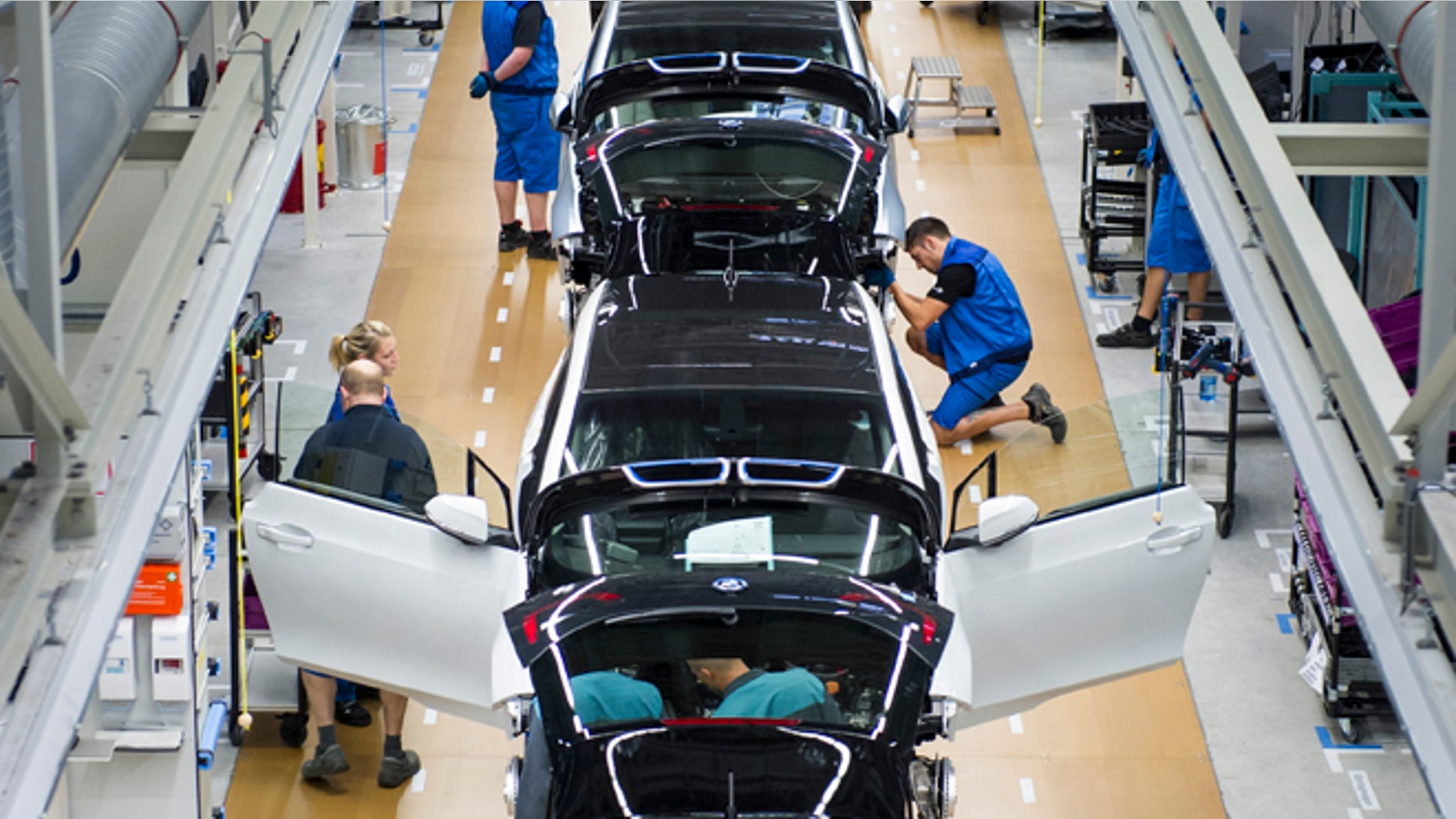 Quickly becoming one of the world's automotive manufacturing powerhouses, Mexico may get another boost if Germany's BMW and Korea's Hyundai decide to open plants in Latin America's second-largest economy.
Both automakers have held talks with the Mexican government, and while still in the nascent stages, at least one of the manufacturers could announce plans for new plant as soon as next year, Mexican Economy Minister Ildefonso Guajardo told Bloomberg.
"With both of them, there have been conversations for future plants," he said. "I cannot talk for them, but I think that starting 2014 we'll have new announcements. At least for one."
Neither BMW nor Hyundai responded to a request for comment from Bloomberg on Guajardo's statements.
Moves by BMW and Hyundai into Mexico would further boost a burgeoning auto industry in the U.S.'s southern neighbor, even as Detroit progresses in its rebound from the 2009 bailout and BMW's Spartanburg, South Carolina plant continues to be one of the German car's top producers.
Both Ford and General Motors are bumping up their investments in Mexico and Asian car giants Nissan, Honda and Mazda have all broke ground on plants there as well.
Volkswagen has also made deep inroads in Mexican auto manufacturing, with an announcement earlier this year of plans to build its popular Golf model at its plant in the city of Puebla. Golfs built at the Mexican plant will be sold in South and North America, where the company has fallen behind its competitors in a packed compact car market.
The Mexico move is part of a larger three-year, $5 billion plan to make Volkswagen the largest automobile manufacturer in the world. Mexico, with its low labor costs and shielded from the unfavorable currency fluctuations between the dollar and euro, is part of Volkswagen's strategy in the Western Hemisphere.
"With its existing infrastructure, competitive cost structures and free-trade agreements, Mexico is the ideal location to produce the Golf for the American market," Hubert Waltl, the head of production at VW's passenger car brand, said in a statement.
Auto output in Mexico rose 4.4 percent in the first eight months of this year from a year earlier to 1.99 million vehicles, according to the Mexican Automobile Industry Association. Production last year climbed 13 percent to a record 2.88 million.
"Investors are confident of Mexico's future, regardless of the slowdown in the first semester," Waltl said. "There is a lot of trust in the future of the Mexican economy."
Follow us on twitter.com/foxnewslatino
Like us at facebook.com/foxnewslatino