One of the world's richest men, who has been the longtime face of Saudi Arabia's outreach to the West, remained locked up in a 5-star hotel Monday, following a weekend shakeup of the Kingdom's royal family.
The reshuffling occurred as Saudi King Salman swore in new officials to replace those arrested in the sweeping anti-corruption probe.
Billionaire investor Prince Alwaleed bin Talal, who is a nephew of the king and is worth an estimated $18 billion, is reportedly being held at the country's Ritz Carlton in Riyad, along with 10 other princes and 38 officials. Rumors swirled the royals were receiving five-star accommodations when the luxury hotel was evacuated Saturday, The New York Times reported. An airport for private planes was also closed, possibly to prevent businessmen from fleeing via the airport.
The arrests that began late Saturday included Prince Miteb bin Abdullah, who for the past four years had led the National Guard, and Adel Fakeih, who was minister of economy since April. They were reportedly arrested in a purported anti-corruption probe led by Crown Prince Mohammed bin Salman.
Prince Miteb was once considered a contender for the throne, though he has not been thought of recently as a challenger to Prince Mohammed.
Prince Alwaleed is accused of money laundering, bribery and extorting officials, an official told Reuters on Sunday.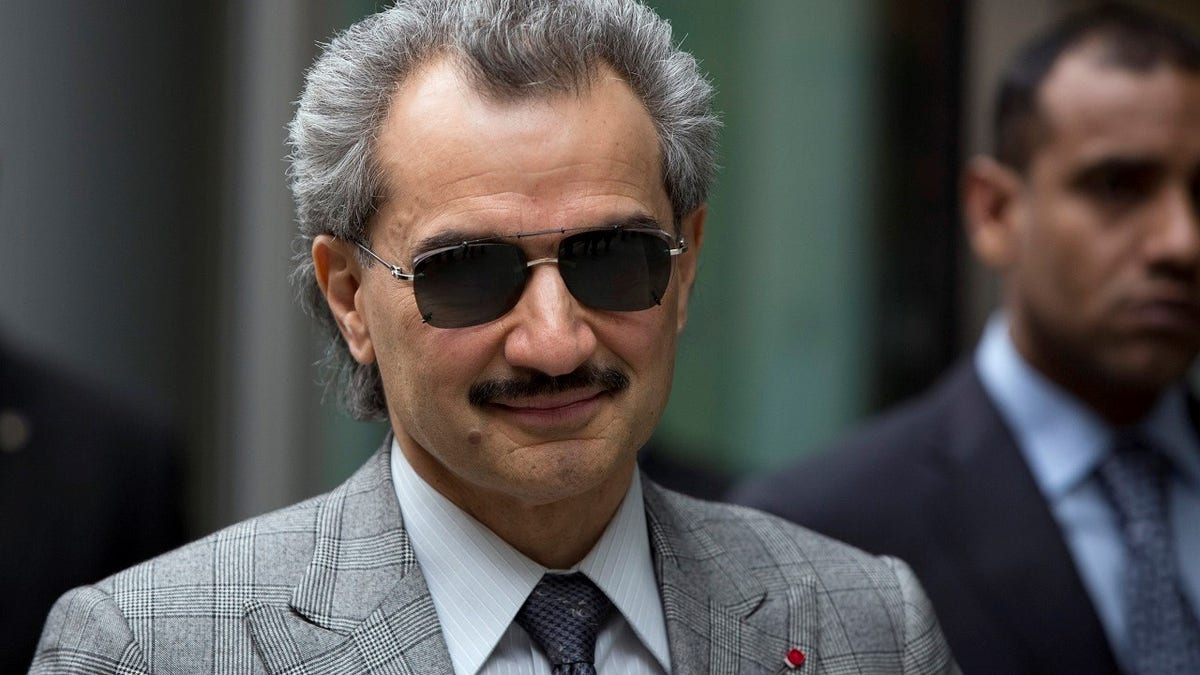 The major purge came hours before Senior Saudi Prince Mansour bin Muqrin, the deputy governor of Asir Province, and seven other officials were killed in a helicopter crash near Saudi Arabia's border with Yemen, BBC reported, citing state media. It's unclear what caused the crash. Prince Mansour, the son of Prince Muqrin bin Abdulaziz, was returning from an inspection tour Sunday night.
Investors were left shaken after Prince Alwaleed's arrest. The billionaire is the chairman of Kingdom Holding Co., which lost 7.5 percent in trading Sunday. The company made no reference to its chairman's arrest, but on Monday said in a statement it has the government's "vote of confidence" as it pursues its investment strategy and global business operations.
As of 2016, Alwaleed held a 5-percent stake in 21st Century Fox, Fox News' parent company. Kingdom Holding does not currently own significant stakes in 21st Century Fox. Alwaleed is known to have invested through his fund, Kingdom Holding, in Apple, Lyft, Twitter and other high-profile companies. Kingdom Holding manages more than $12.5 billion of investments around the world.
CEO Talal al-Maiman said the company is focused on its "unwavering responsibilities" to shareholders.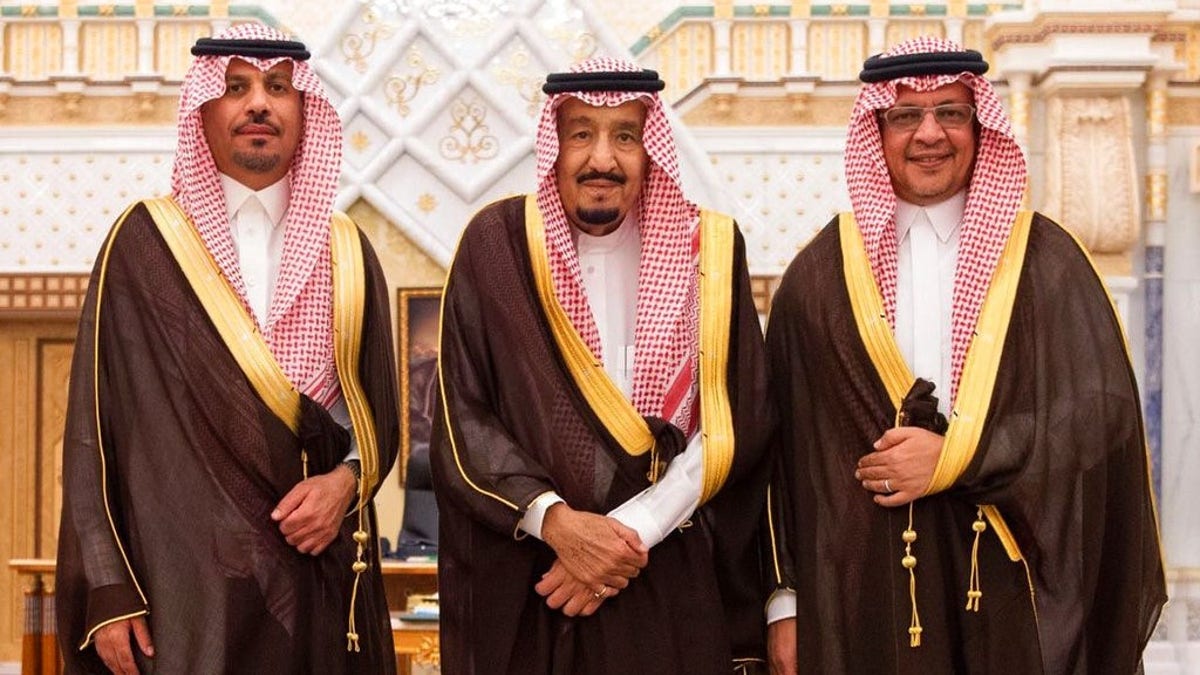 The official Saudi Press Agency released images of the king on Monday swearing in new National Guard chief Prince Khalid bin Ayyaf al-Muqrin and new Economy and Planning Minister Mohammad al-Tuwaijri.
The king was also pictured meeting Lebanon's outgoing prime minister, Saad Hariri, who unexpectedly resigned during a trip to Saudi Arabia. The photos of their meeting did little to quiet speculation over his surprising move and current status. Hezbollah's leader Hassan Nasrallah, Hariri's top political rival at home, argued on Sunday that Saudi Arabia had forced Hariri to resign amid the deepening Saudi-Iran rivalry and questioned whether Saudi Arabia had also detained him in the sweep.
The Saudi government has not confirmed those arrested or named those who were detained. A statement by the attorney general's office said no assets of any suspects have yet been frozen. Saudi Twitter accounts released several other names of those arrested, including Alwalid al-Ibrahim, a Saudi businessman with ties to the royal family who runs the Arabic satellite group MBC; Amr al-Dabbagh, the former head of the Saudi Arabian General Investment Authority; Ibrahim Assaf, a former finance minister, and Bakr Binladin, head of the Saudi Binladin Group, a major business conglomerate.
The Associated Press contributed to this report.