Bill Gates triggers wave of investment in remote area of Mexico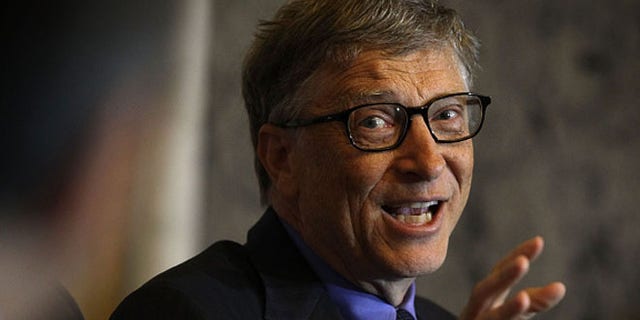 NEWYou can now listen to Fox News articles!
Bill Gates has triggered a wave of investments in a remote region of Mexico called Punta Mita, which is known for its iconic beaches, watersports and charming towns.
In 2014, Cascade Investment, Bill Gates' private investment firm, bought about 48 acres of land and the Four Seasons Hotel in Punta Mita for $200 million. Other wealthy investors, particularly from the United States, Canada and Mexico, followed suit.
"Bill Gates buying land in the area has had a real impact," Aaron Fisher, the sales director at Punta Sayulita, one of the developments in the Riviera told The New York Times. "We needed high-end clients and now they're coming."
In the past 18 months, property values in Punta Mita have increased 5 percent and those of the Four Seasons Hotel have increased by 12 percent, Brendan Wood, the sales and marketing director of Punta Mita Properties, told the Times.
The Riviera Nayarit, the area that includes Punta Mita, has historically attracted watersport enthusiasts, particularly due to its proximity to the surfer town of Sayulita, a bohemian town home to American and European expats.
"Residents can work from here, send their kids to the local international school and walk to town for the restaurants, bars and shopping," Fisher said. "You can even paddleboard across the bay."
Yet, with Bill Gates' purchase, the region has witnessed a rise in investment from more upscale customers, particularly those from the tech, finance, and media industries.
The average age of buyers has also decreased, down to 30 or 40, from over 50.
One and two-bedroom homes in the Riviera Nayarit range from $130,000 to $250,000 and large villas cost over $800,000, while in Punta Mita, in particular, two-bedroom apartments cost over $345,000 and ocean-view villas cost more than $10 million.
Although foreigners cannot directly own property in Mexico, international investors can buy properties via a "fideicomiso," meaning that the property is owned by a trust in a bank.
According to Wood, watersports are now an important driver for demand in the region, as opposed to golf, which dominated the market in the past.
The Punta Mita project was originally designed by Mexican developer "Dine" 15 years ago when they bought about 1,500 acres to develop a luxury resort with two golf courses, residences, hotels, and restaurants.
Today, most of the resort is sold out and plans for further construction are underway.
The Riviera Nayarit's proximity to Puerto Vallarta and its recently expanded international airport has also boosted investment in the region.
Gates has not revealed what he plans to do with his investments so far.
Like us on Facebook
Follow us on Twitter & Instagram