BBC reporter and crew detained, expelled from North Korea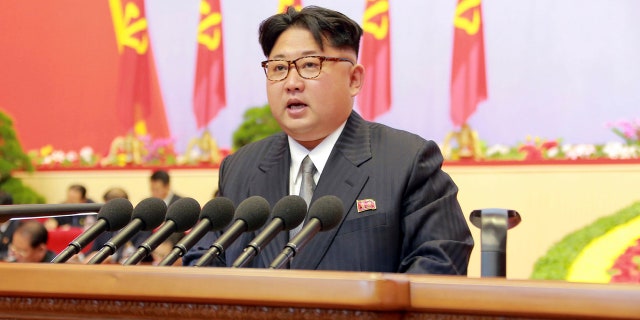 A BBC correspondent and his crew were detained for three days before being ordered to leave North Korea Monday after officials from the country's communist dictatorship became upset over the content of his reporting.
Rupert Wingfield-Hayes, the BBC's Tokyo-based reporter, was stopped Friday as he was about to leave the country, according to a report posted on the corporation's website. Wingfield-Hayes' producer producer Maria Byrne and cameraman Matthew Goddard were also held.
The BBC said Wingfield-Hayes was questioned for eight hours by North Korean officials and was made to sign a statement. Their report added that all three were held over the weekend before being taken to Pyongyang Airport Monday afternoon.
O Ryong Il, secretary-general of the North's National Peace Committee, said the journalist's news coverage distorted facts and "spoke ill of the system and the leadership of the country." He said Wingfield-Hayes wrote an apology, was being expelled Monday and would never be admitted into the country again.
The BBC said that the North Korean leadership was "displeased with [the crew's] reports highlighting aspects of life" in North Korea's capital, Pyongyang. A report in The Guardian highlighted Wingfield-Hayes' dispatch from a children's hospital he visited with a group of Nobel laureates.
In the report, Wingfield-Hayes said the children kept in the hospital looked "remarkably well, and there isn't a real doctor in sight".
He later added, "Everything we see looks like a set-up."
More than 100 foreign journalists are in the capital for North Korea's first party congress in 36 years, though they have been prevented from actually covering the proceedings and the more than 3,400 delegates. Officials have kept the foreign media busy with trips around Pyongyang to show them the places it most wants them to see -- a maternity hospital with seemingly state-of-the-art equipment, a wire-making factory where managers say salaries and production are both going up, and the humble birthplace of national founder Kim Il Sung, which has been converted into a sort of museum-park with a large "funfair" right next door.
The Associated Press contributed to this report.