Battle for Mosul looms, as ISIS digs in and Iraqis, coalition mass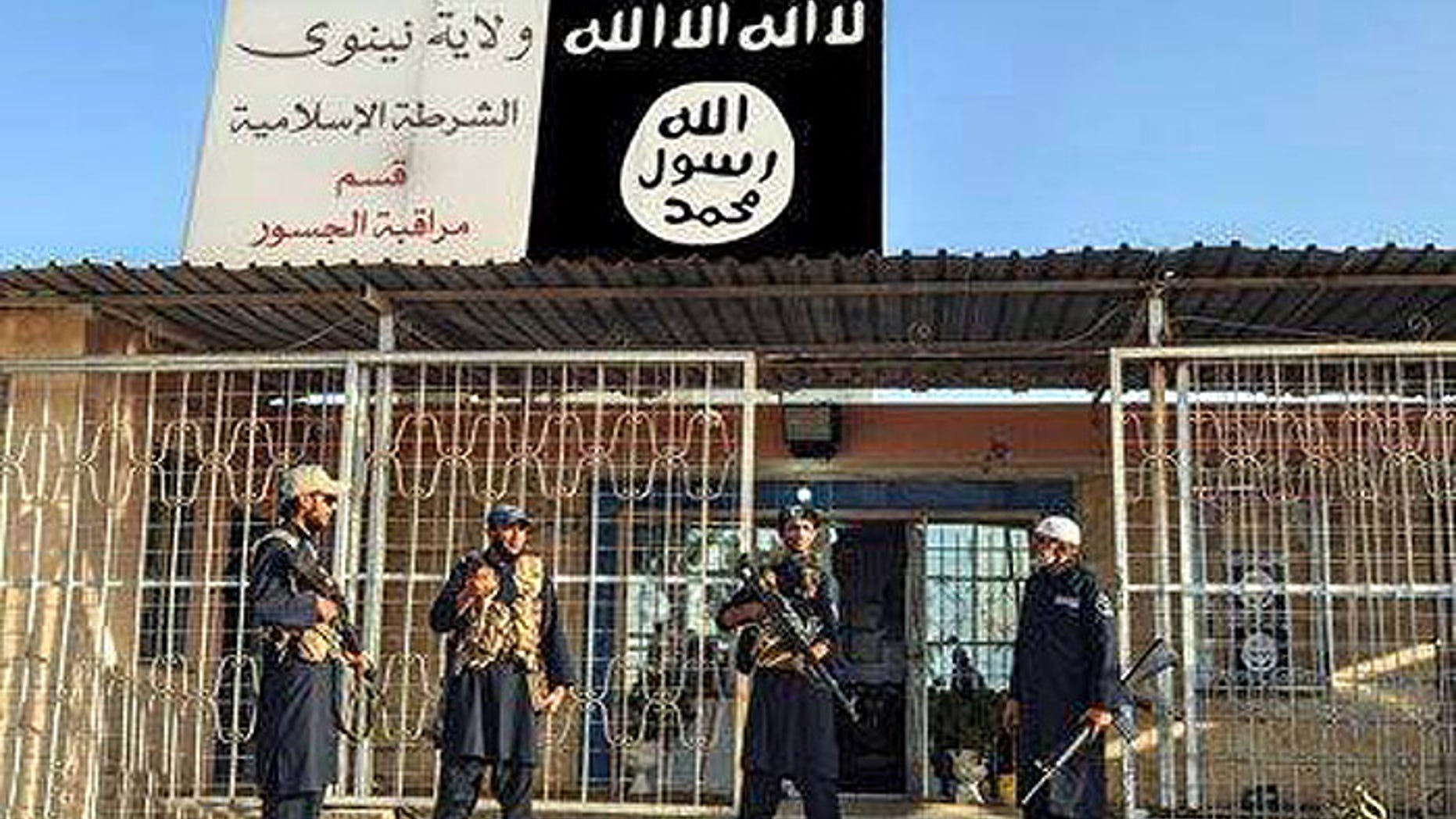 The letter, handwritten in Arabic and posted on a light pole in downtown Mosul this week, hinted at the tense desperation building in Iraq's second-largest city as a bloody battle draws near.
"We demand [Iraqi Prime Minister Haider al-] Abadi to declare the war against Da'esh," stated the letter, using the regional – and derogatory – term for ISIS, which has ruled the city for 18 months. "We are tired of waiting. We will give support to liberate Mosul once you declare zero hour."
Signed "Mosul Liberation Forces," the letter's target audience appears to be the central government in Baghdad, which has announced it will move in the coming months to retake the city.
"Ramadi was a schoolyard fistfight. Mosul is the heavyweight championship bout."
It also may have been aimed at galvanizing the increasingly restless underground resistance in the northern city, once a cultural and educational jewel in the embattled country -- or, something different altogether. Some inside the occupied city suspect it could be a plot by an increasingly paranoid ISIS to flush out anyone in support of the Iraqi government.
Whatever the letter's origins, it underscored the tension building inside the city, as ISIS digs in to protect its Iraqi stronghold, while government forces backed by a coalition of Western powers, Kurds and Christians mass outside in preparation for the inevitable assault. Fresh off a victory in the battle to recapture Ramadi, the Iraqi government has inundated Mosul with leaflets and radio broadcasts promising liberation.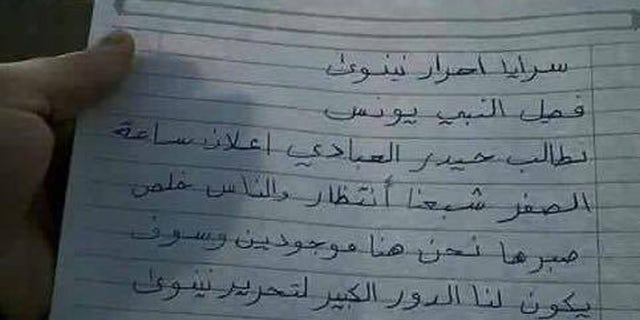 In recent weeks, U.S. airstrikes on Mosul have taken out ISIS banks and warehouses that store the hard currency needed to keep the city running -- and ISIS fighters paid. In addition, coalition warplanes have destroyed nine ISIS fighting positions, an IED factory, and a number of weapons caches, according to an incident review report. The activity, together with this week's announcement of new U.S. deployments, could signal an all-out assault looms.
But when it begins in earnest, the fight for Mosul, with a population at less than one-quarter of its pre-ISIS population of 3 million, almost certainly will be a protracted and bloody one.
"Ramadi was a schoolyard fistfight. Mosul is the heavyweight championship bout," said retired U.S. Army Lt. Col. Ralph Peters, a Fox News Channel contributor.
When the battle for Mosul begins, Iraqi forces will lead the charge -- with support of U.S.-led coalition airstrikes. Given Mosul's proximity to Kurdish territory in the Ninewa Plains, the Kurdish Peshmerga also will play a key role. Talks are underway about how the campaign will be coordinated, and sources told FoxNews.com there has been a flurry of activity involving private contractors in the region.
"For sure it is a plan," a source connected to the Kurdistan Regional Government's intelligence wing told FoxNews.com. "But timing is not clear."
Steven Nabil, an Iraqi-American journalist and activist expects that the "Iraqi Army will come from one side, while Christians and Kurdish fighters come from the other."
Earlier this week, the Pentagon announced that "hundreds" of Western military trainers soon will be deployed to the region to help Iraqi security forces prepare for a highly-anticipated campaign. The announcement came on the heels of Defense Secretary Ash Carter stating that further training was "the next step in generating the amount of combat power needed to liberate Mosul."
Mosul has been in Islamic State control since early June, 2014, when Iraqi government forces stunningly abandoned their U.S.-supplied weapons and posts and fled. Last summer, the Iraqi government severed all ties with the ISIS-governed city when it stopped paying government employees.
The U.S already has an estimated 3,500 troops in Iraq in various capacities including training, security, advising and logistics. An obvious key to defeating ISIS is the recapture of Mosul, but a planned attack by Baghdad last year was aborted after ISIS fighters overran Ramadi in May. It then was strategically decided that recapturing Ramadi was of more immediate importance due to that city's close proximity to Baghdad.
"The liberation of dear Mosul will be achieved with the cooperation and unity of all Iraqis after the victory in Ramadi," Abadi stated last month.
In addition to intelligence confirming that ISIS fighters in Mosul possess U.S.-made munitions -- and possibly even chemical weapons -- the pending assault is complicated by concerns over civilian casualties.  Retaking Mosul will be a greater undertaking than the recapture two weeks ago of Ramadi, a much smaller city 40 miles west of Baghdad, said Michael Pregent, a former intelligence advisor to Gen. David Petraeus and an adjunct fellow at Hudson Institute.
"We cannot rubble a city that had a population of 3 million before ISIS invaded," he said. "The force to retake Mosul hasn't been built yet – we cannot take it back with Peshmerga and Christian forces and we certainly cannot take it back with Shia militias," he said.
In fact, Pregent questioned whether the operation in Ramadi should even be considered a success.
"Ramadi isn't cleared yet and the city is 80 percent destroyed -- there is no home to return to or business to open," he said. "Ramadi was not a success, it was an operation that destroyed a city home to 500,000 Iraqis to kill 600 ISIS fighters."