Barcelona cops shoot at, arrest truck driver in vehicle packed with gas cylinders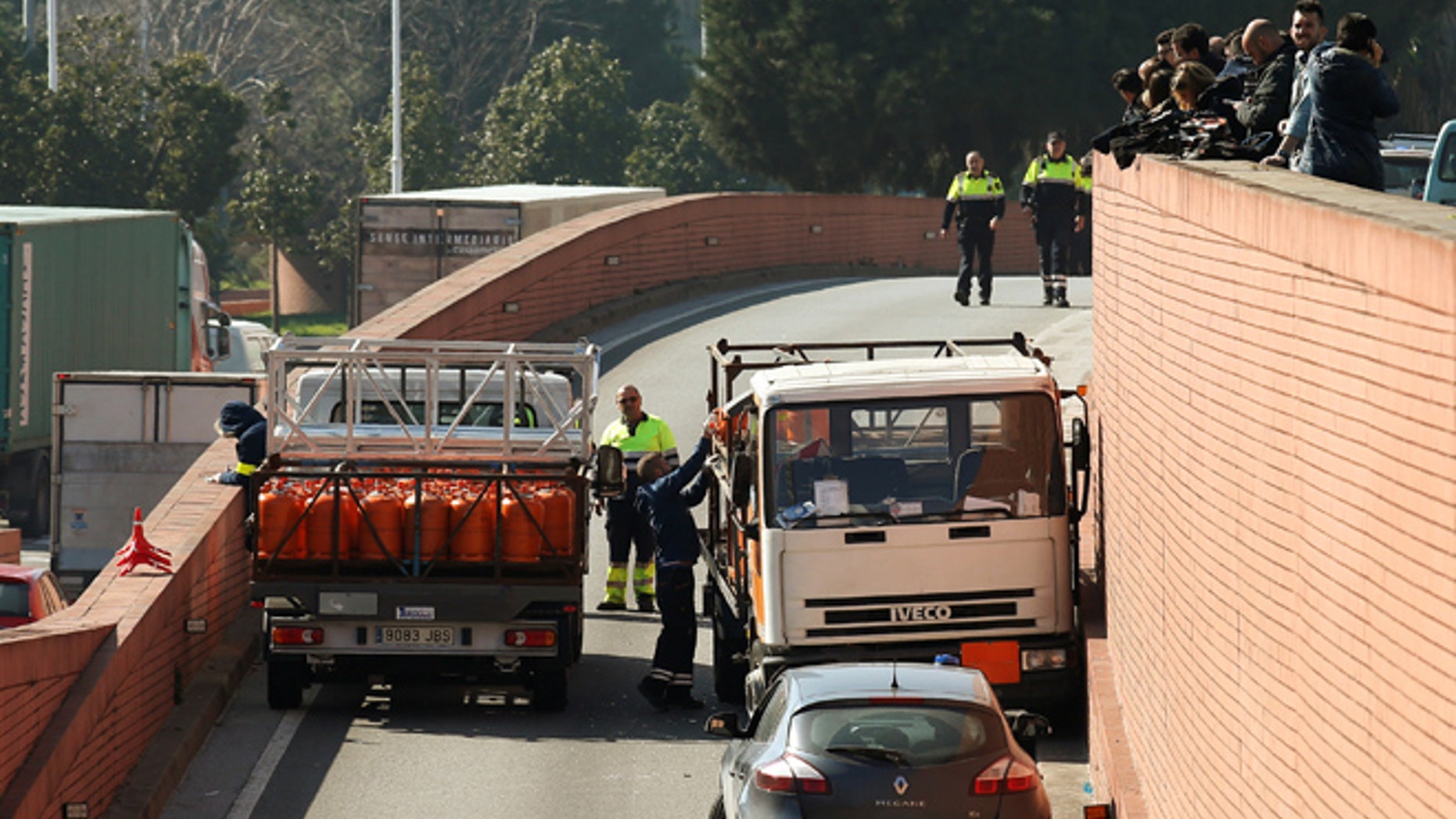 Police in Barcelona fired gunshots Tuesday to stop a man who stole a butane gas truck and drove it at high speed against traffic on a city highway, ramming several cars along the way, a police spokeswoman said. Authorities ruled out terrorism as a motive.
RIOTING ERUPTS IN IMMIGRANT-DOMINATED SWEDISH SUBURB
Spain's interior minister, Juan Ignacio Zoido, said in a tweet that the man, a Swedish citizen, has a history of psychiatric conditions and added that "it has not been any terrorist act."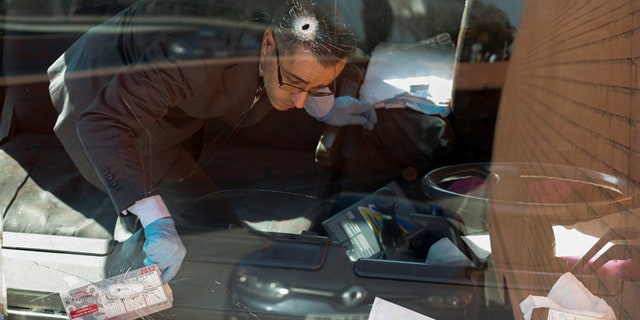 The 32-year-old suspect was arrested after police agents fired at the truck's wheels to stop it, regional police chief Joan Carles Molinero told reporters. The suspect is being questioned at a regional hospital where he was sent for a medical checkup, Molinero said.
FRENCH PRESIDENTIAL CANDIDATE LE PEN REFUSES HEADSCARF TO MEET LEBANON RELIGIOUS LEADER
A Brazilian woman suffered a leg injury when she was hit by one of several butane gas tanks that fell off the truck as the man tried to escape by speeding down a highway near the northeastern Spanish city's famed harbor. The incident took place around 11 a.m. Tuesday.
Molinero said police started chasing the truck after the driver failed to obey orders to stop from agents who had seen it driving at high speed and dropping part of its load. During the chase that ensued, the driver took a turn near the city's harbor and drove against traffic and into a highway exit where several cars were hit. It finally stopped when it crashed against one of the highway's walls.
Local and regional police agents arrested the driver, who carried no weapons and appeared unharmed.
"At the moment we have no indication whatsoever that he was planning a terrorist attack," Molinero said, but added that police were investigating the man and searching the place where he lived. "We are working on the possibility that it could be a person with psychological imbalances or who has consumed substances," he said.
Spain has kept its national security alert at one step below maximum since July 2015, following violent attacks in France and elsewhere.