Baby Placed On Airport Conveyor Belt Gets Crushed In Freak Accident, Dies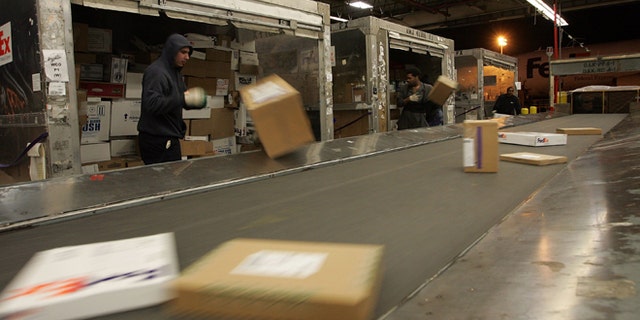 An American mother traveling in Alicante, Spain placed her 5-month-old son on an airport baggage conveyor belt, which started moving – and the infant ended up dead.
Officials said Friday that the conveyor belt was not moving when the baby was placed on it. Once it began moving, the baby's head was crushed after it got caught on the carousel's rollers, a Civil Guard spokesman told CNN.
A spokeswoman for the Alicante airport management company, Aena, said the baby and its American mother arrived at the airport late Wednesday on a flight from London. She said the father, a Canadian, was waiting for them at the airport.
She said the baby was on the belt that delivers outsize luggage when the accident happened.
The child's weight could have triggered the sensors that set the belt in motion, according to the Europa Press news agency.
Police said they were investigating. The U.S. embassy in Madrid said it was aware of the incident but could not provide further information.
Spanish newspapers were reporting that the family was on its way to Spain's Mediterranean coast for vacation.
Based on reporting by The Associated Press.
Follow us on twitter.com/foxnewslatino
Like us at facebook.com/foxnewslatino